There is a wave of mourning going through my hometown Ghent… Two unique shops are closing their books. These shops were evidence of authentical food made by true craftsmen. They were institutions in our town.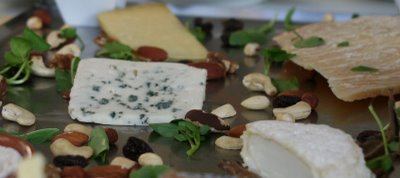 From far and beyond people came to enjoy their food. One shop is a beautiful professional cheese boutique "Peeters", the other is a delicious patisserie alsacienne called "Bloch".
Peeters is a charming cheese shop in the center of town.
Michel Peeters actually studied art but when his father got ill he started helping out in the cheese shop. He quickly took over his father's passion for cheese. And he turned the little shop in to a top end, high quality cheese and wine house.
Next door his wife started a chaussetterie where every color and shape of tights and socks imaginable are available. It's like entering alibaba's cave!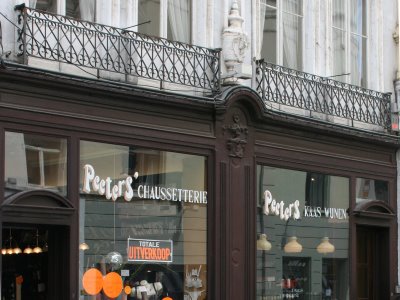 These two boutiques with beautiful identical façades became hallmarks of excellence in Ghent.
Peeters himself became a world renowned cheese connaisseur. He became chairman of the Flemish Cheese Guild and founding member of "le cercle fromagers-affineurs". This is a French association of cheese professionals. They are the guardians of the national cheese patrimony. They fight for the perseverance of tradition. They help little cheese farmers in the French regions to survive in this modern industrial world. They unite twice a year to taste different cheeses and talk about le métier. In between those meetings each of them journeys through France, treasure hunting, looking for exceptional artisans making delicious cheese.
They want to bring knowledge and authenticity to the people. They will explain you how to cut the different cheeses, why seasonality is important in cheese consumption, what the best harmony is between cheese and wine.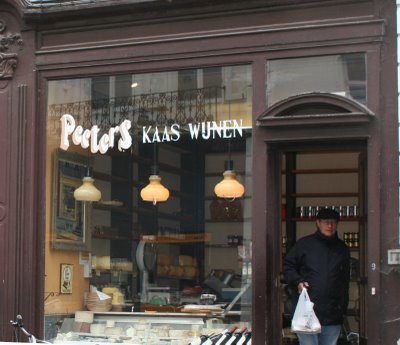 Mister Peeters going out for lunch
Peeters guides you every time through your cheese acquisition. Explain him what your goal is, if it's to make a creamy risotto or a warm goat cheese salad or a scrumptious gratin or just a simple cheese platter… he will look at you with those friendly eyes from behind his spectacles… you see a tiny smile appearing around his mouth… his nose starts to curl… And like that he disappears into his counter or if you are really lucky into his cellar! In his cellar over 150 different cheeses are ageing and each one of them has a story. If you want he will also find you the perfect wine to match your dish. When you have your purchase in your hands, you get that warm tingly happy feeling; you just know your meal will be a success!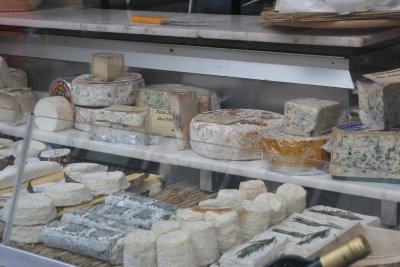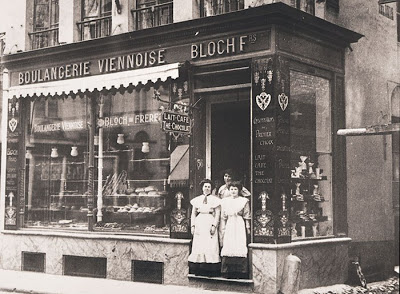 The bakery Bloch has been around for 110 years and every citizen of Ghent has their own Bloch-story. This is the bakery where grandmothers take their grandchildren for a special treat. They do it because this was how their grandmother used to do it. A retired, white haired and passionate teacher buys a grand cookie of two giants embracing each other for his lovely wife on valentine. A proud grandmother was not allowed to have lunch in the student restaurants from her father in 1935 and had sinful sweet pastry lunches here everyday instead…

Some people come here for the hot chocolate and wonderful mignardises served in pre-war silverware; others come here for the scones or no maybe the chocolate bomb, or the brioche or the gooseberry pie or the sachertorte or… But not only people with a sweet tooth find their haven here… what about the rich pizza or the famous cheeserolls or the tasty pittabread…! And the really lucky ones buy their daily bread here. There are more than 50 different breads and more than 30 kinds of pastries.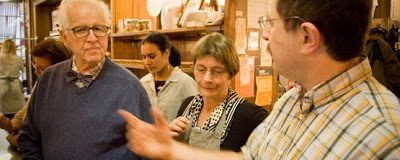 copyright Geert Roels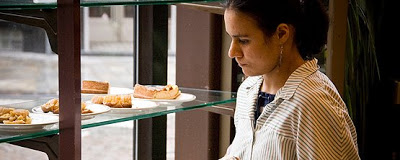 copyright Geert Roels
But if you want something from Bloch don't think it's a quick run. Standing in line for hours and hours in front of the window with only the mouthwatering pastries to look at is pure torture…Don't expect a warm welcome and a smile though once it's your turn… The servants are unfriendly and impatient and Mister Bloch trusts no one but himself with the cash register… But coming home with that bag full of treasures… Smelling the smell only good quality bread and pastry have… And finally opening up your tastebuds to the most wonderful textures and scrumptious tastes… You just know it was all worth it and would run down their again in a heartbeat.
This bakery represents quality, true craftsmanship.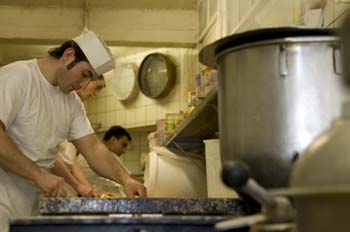 copyright Geert Roels
In our world today we kill these treasures one by one. And why? The people let the artisan out in the cold because of its price or its convenience. We prefer shopping in one big impersonal shop than ten small boutiques. We prefer bread and cookies and cheese that are the same whether you buy them in Belgium or in Australia. We prefer chemicals and artificial flavors above pure and natural tastes.
But it's not only the people who are responsible; the government plays its part well. They invent all these new legislations and rules on how artisan products should be made. They make laws for hygiene, infrastructure, machineries… All of this to give "good and safe quality products" to the people…
But isn't it that artisan stands by its definition for good quality? Artisans, craftsmen make their products out of love. They master skills learned not from textbooks but from generations and generations of experience. They are saints because they bring us little treasures in our daily life. We should be grateful to them, respect their knowledge and most of all trust them. Trust them that they bring us good and safe quality products. We shouldn't use laws and legislations to protect us, we should use love and trust.

Bloch closed its doors on 28th of March 2008. Peeters will close his doors end of June.
Here is a recipe for a wonderful cheese and wine evening. Have it on a warm summer evening in the garden with a cool breeze whistling through the trees or on a cold winter night in front of a crackling fire! Serve with some wicked home made salads! Enjoy your own craftsmanship and spread the love!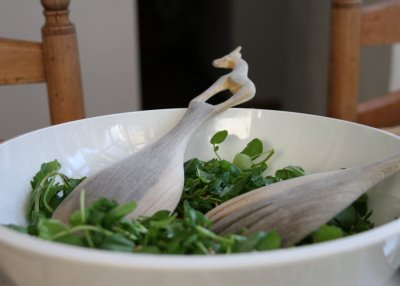 Bloch's Boerenjongen met krenten (Whole grain raisin bread from Bloch)
60 ml milk whey
270 ml water
10 gr good quality shortening or butter
10 gr yeast
560 gr whole grain flour
10 gr salt
320 gr Zante currants (small black raisins)
Crumble the yeast in cold water. Add this to the flour and knead slowly. Add the shortening. Only add the salt and the currants after you have obtained a homogeonous dough. Continue kneading until all ingredients are fully incorporated.
The dough must not be to dry, it should still be sticky on the hands so add more water if you need too.
Put the dough in a bowl, cover it with a towel and let it rise.
When it has doubled in size knead it again once or twice until flat and leaven again. This takes about two hours in total.
Form a loaf sprinkle some flour on top and let it rise again for 10 minutes.
Bake in a preheated oven of 220°C for 50 min. To form a nice crust bake it with steam. You can do this by placing a shallow ovenproof bowl with water in the bottom part of your oven.
My old fashioned walnut bread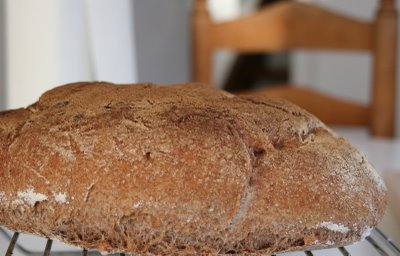 500g whole grain flour
12g fresh yeast
8g salt
125g walnuts lightly crushed
30g of butter
365ml tepid water

Put the flour in a big bowl, add the walnuts and mix well. Make a hole in the middle.
Take half of the water and dissolve the yeast in it.
Pour this mixture into the hole and start incorporating the flour from the inside out until you have a wet paste. (This will leave most of the flour intact on the sides of the bowl.)
Let it rest for 10 minutes covered by a towel.
In the meantime make sure the butter is soft and carefully pour the salt on the outer edges of the flour. Here you need to make sure the flour doesn't touch the yeast yet. Salt as it happens kills your yeast. So in the first 10 minutes you want to give your little yeast buddies some strength to face the salt in the next step!
After 10 minutes or so add the butter and the rest of the water little by little. The amount of water you need depends a lot on the type of flour. So feel free to add less or more. The aim is to have nice sticky dough. (Better too sticky than too dry!).
Knead the dough for at least five minutes to make sure the gluten comes free out of the flour to give your bread a nice texture. (Little tip for skillfully handling sticky dough: rub your hands with olive oil before you start digging in there.)
When this is finished shape it in a ball and let it rise for an hour or until it's doubled in size. Knock it down. Shape it in a long log, place it on a baking sheet and make a couple of carvings with a knife on the top.
After an hour when the dough has risen to your content; pop it in a steaming hot oven of 260°C. Bake for about 35 minutes until you have a nice (i like mine dark) brown crust and it sounds hollow when you tap it on the bottom.
Peeters' selection of cheese and wine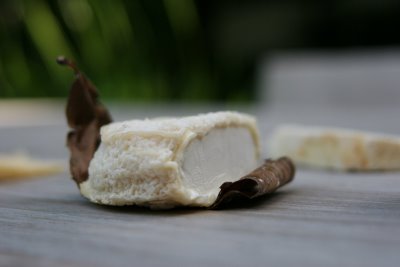 Goat cheese Mothais sur feuille de poiron. This cheese used to be made by a farmer Peeters has known for ages. But same old story…to successful… couldn't keep up… so industrialization came along… The farmer knew Peeters' character so he referred him in all fairness to a different farmer who produces on a small scale. Peeters says the new one is even better!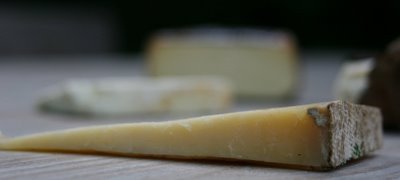 Salers from Auvergne. This is a cheese made in the mountains of Auvergne from those funny big brown cows with their giant ears, Les Salers. These cows are quite peculiar. Their maternal instinct tells them only to produce milk when their calf is in the neighborhood. So Salers is only made in a short period of the year. The cowboys bring the calf to the mother and sit and wait for her milk. A real test of patience!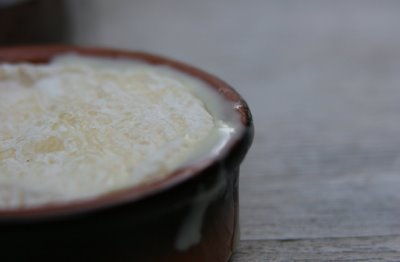 Saint Marcellin is a small village near Lyon. This cheese can be dry or wet, they call wet ripening "affiné à la lyonnaise". This is the one we got in our hands. It's so oozy and runny it comes in a little terracotta ramekin!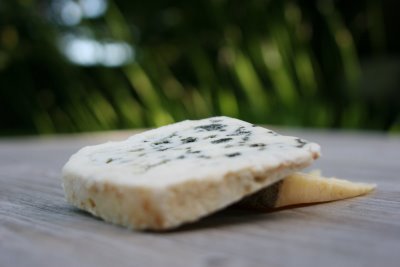 Le Vieux Berger is a fine delicate artisan Roquefort. Le Vieux Berger is a family run business; the smallest Roquefort enterprise in France. Their méthode de fabrication is authentic, from the collection of the milk to the packaging of the cheese. This traditional and sensible know-how makes their Roquefort fondant, moëlleux, persillé et onctueux; delicious!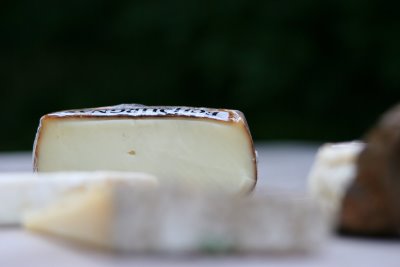 Echourgnac is made by little nuns in an abbey in the Périgord. These trappist nuns mature this cheese in nut liquor!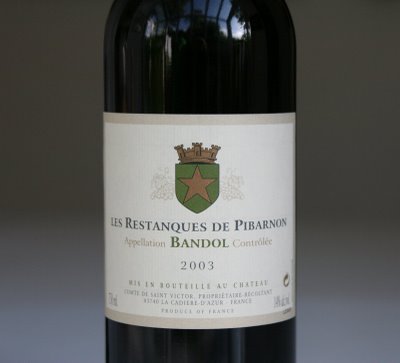 The wine we are drinking, is a wonderfull Bandol, Les Restanques de Pibarnon. It comes from a vineyard between Toulon and Marseille. With lots of Mediterranean sun, this red wine has a powerful and amazing sunny taste!