Oh Blue Mountains why are you blue? Royal Blue!
Magical enchanting Blue Mountains… I can't get enough of you.
Can't believe I have made you wait for so long. You are only a hop, skip and a jump away from Sydney. You soak in beauty, wander around in vastness of space. You have canyons soaring through your valleys. You like to keep it foggy in the early hours of the morning. No complaints though, just an excuse to linger in bed before I tackle one of your enchanting hikes.
But not only are you majestic when observed from the air (yes yes view from my office) or afar, you are also pristine up close and personal. Wandering through your inner soul on the mystical Grand Canyon Track every single flower is delicate. The smaller your flowers, the more you want them to shine.
A new magical eye to look at the micro in macro, brought along the fascination to stick my nose in every single mini paradise.  I discovered delicious smells and flavors. From wild jasmine to medicinal marihuana and tangling eucalyptus. Don't worry I didn't start smoking the marihuana whilst having a eucalyptus steam bath and a jasmine tea.
But I couldn't say no when I came across wild thyme to take it home for dinner.
Out blossomed a delicious leek and goat cheese quiche. Â It turned out to be one of my most sensational thyme experiences ever.
Oh Dear Blue mountains shall I take the leftovers on my next hike and have it with you under the happy blue sky?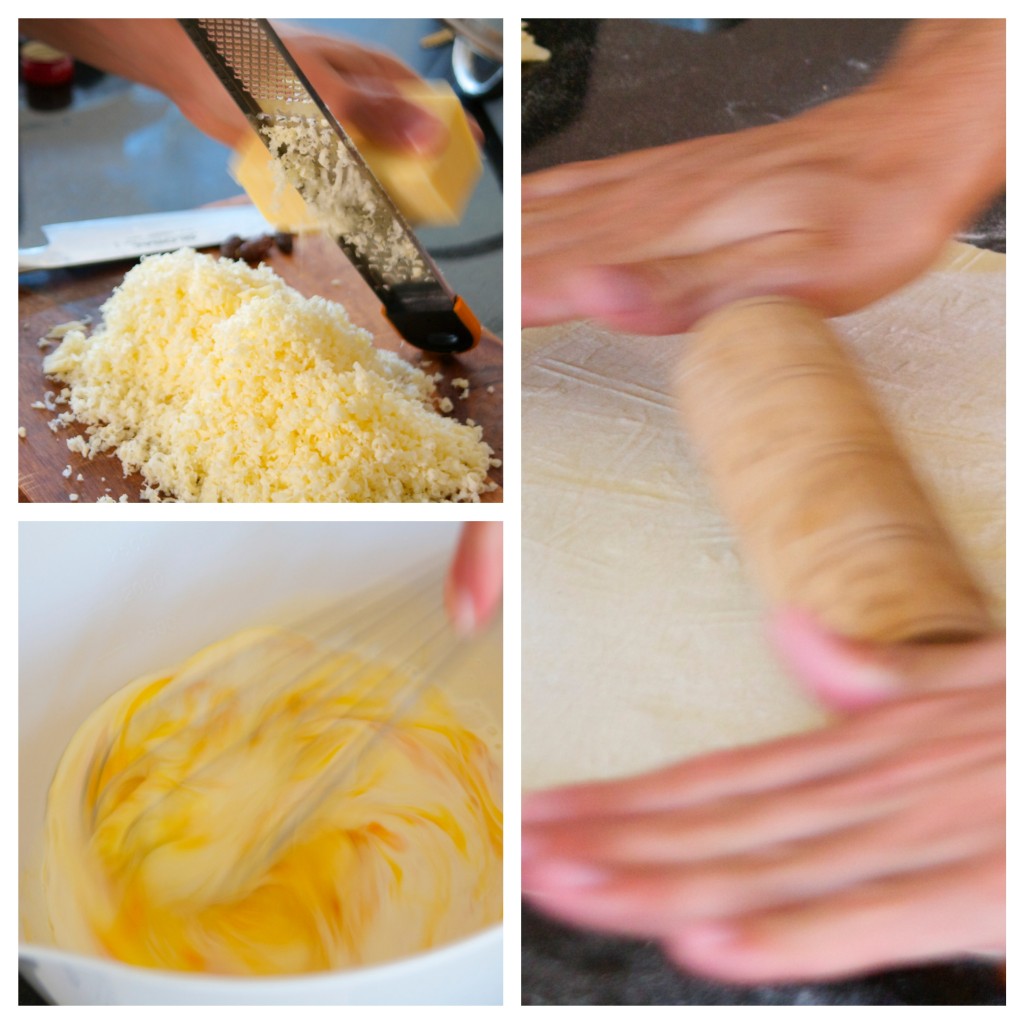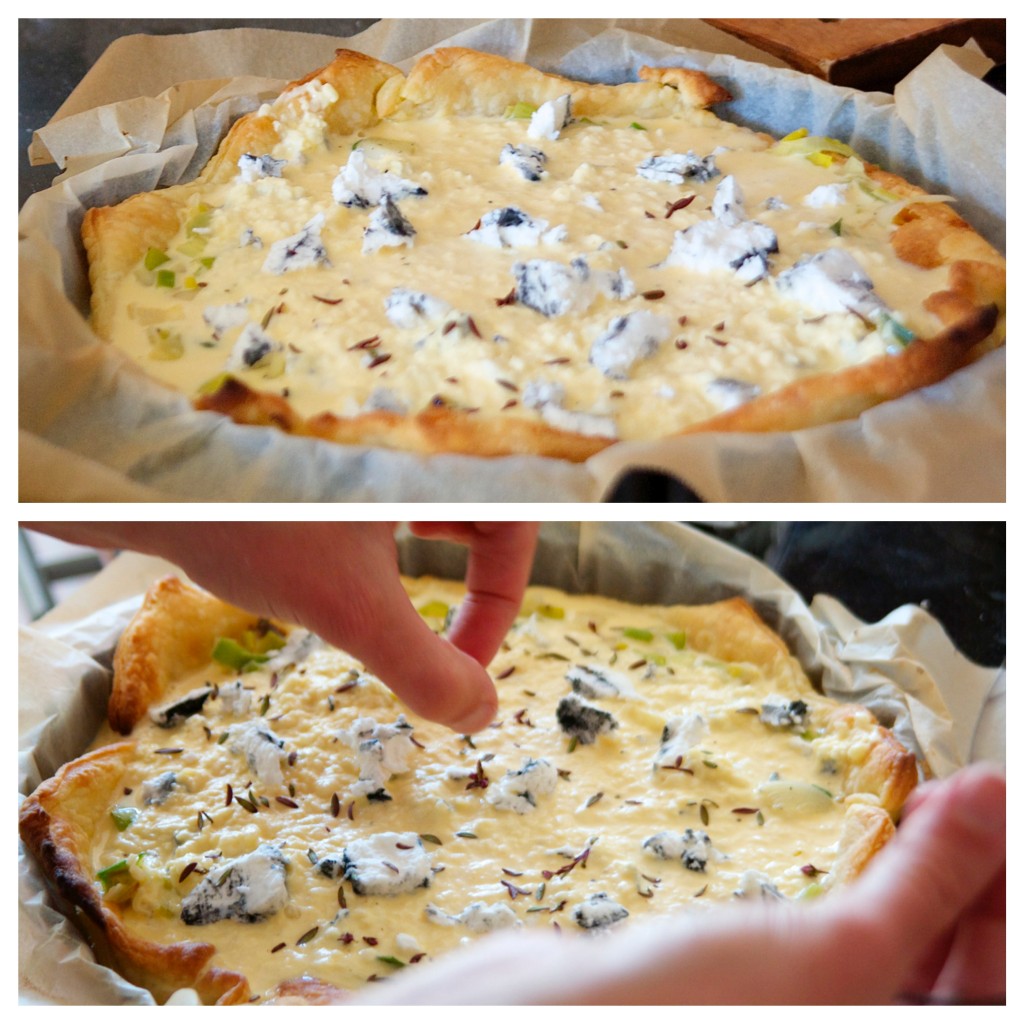 Wild thyme, leek and goat cheese quiche
 Serves 4-6 
1 sheet of shortcrust pastry (you can find it in the frozen section of supermarket, if you have time of course make your own!!)
1 leek, thinly cut
4 eggs
150ml cream
100ml milk
100g grated cheddar cheese
Bunch of your most delicious thyme
½ packet of soft goat cheese
salt and pepper
Roll out the sheet of pastry and place in your pie dish.
Bake blind in the oven for 20 min at 160°C.
In the meantime slowly fry the leek in a pan with a little bit of butter until soft and melted, season to taste with pepper, salt and nutmeg.
Put the eggs, cream, milk in a mixing bowl and beat well together. Add the grated cheese, a good pinch of salt and freshly cracked black pepper.
When the pie crust is light golden get it out of the oven. Spread out the fried leek over the bottom. Poor over the egg mixture. Crumble the goat cheese on it and finish of by sprinkling lots of delicious thyme on top.
Put in the oven and bake for 30-45 minutes until golden brown.
Enjoy on a warm summer night with a lovely salad. Take leftovers on your hike for picnic. Yum!
Educational note: Blind baking: you bake the pastry before you put in the wet ingredients so it doesn't get soggy. Best way to do it is to lay out your pastry in the pie dish, give it a couple of pricks with a fork so the air from underneath can escape. Then put a sheet of baking paper on top and put some kind of weight on top such as dried beans, lentils, rice to stop it from going in the air.