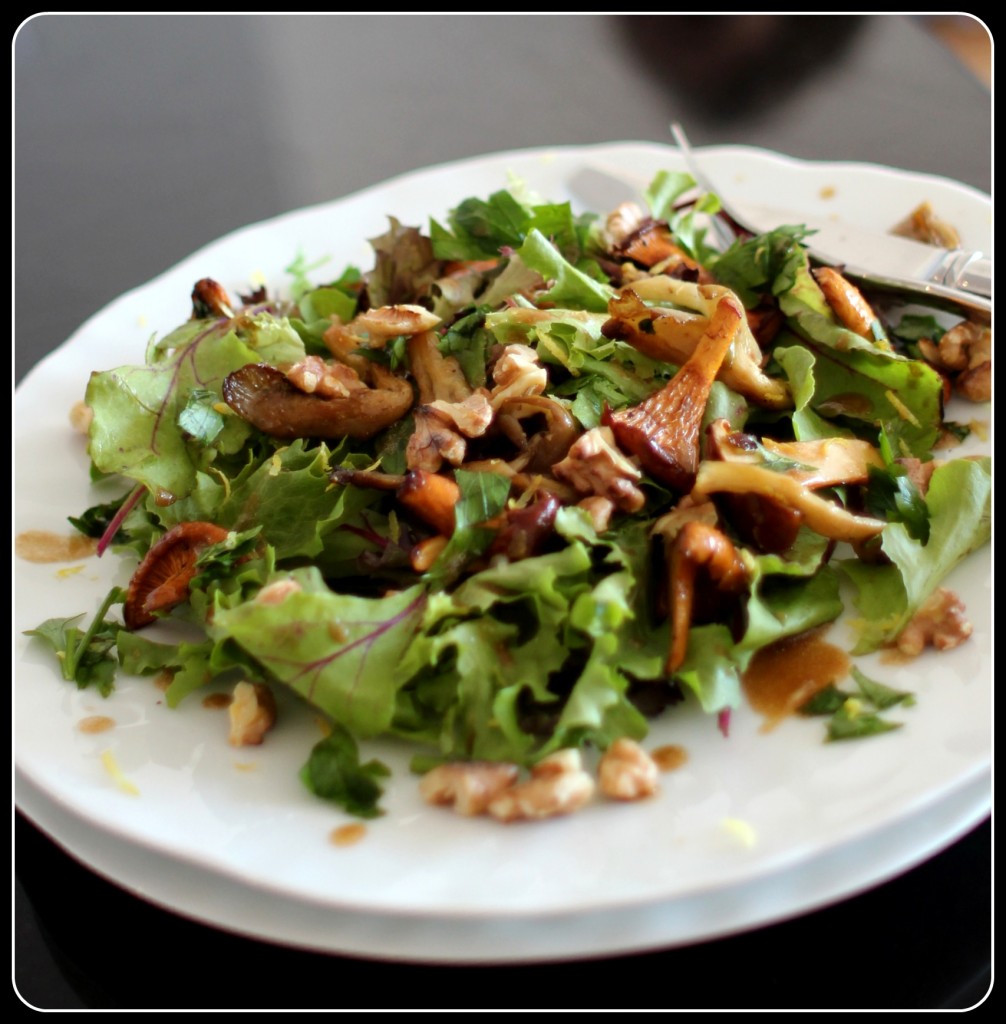 What does a foodie do when stuck in foodie nightmare for 24hours? Where is foodie nightmare? Well… A plane.
Although plane food has come a long way it still is horrible.
There are just so many things wrong with it.
First of all the complete and utter disorientation. Breakfast when it's your dinner. Dinner when you feel ready for a coffee and a nice little croissant. Or even worse the breakfast that works for dinner and lunch as well because it's a unidentifiable mix of everything.
Plus the fact that they serve you food when you are not hungry and don't serve it when you are starving.
To make it taste like anything at all miles up in the air after sitting around semi-cooked miles before you eat it, they have to add about half a kilo of salt. And the planes' engine would probably choke if you give her that much oil.
The amount of packaging and garbage it produces on one tray is sickening as well.
Most shocking thing I saw,was a separate garbage bag served with the food stating "help us save the world and recycle". Â Somehow I think 500 extra paper bags to put your recyclables in isn't quite as sustainable as you hope it to be. Can't you just trust your onboard personnel to do the job?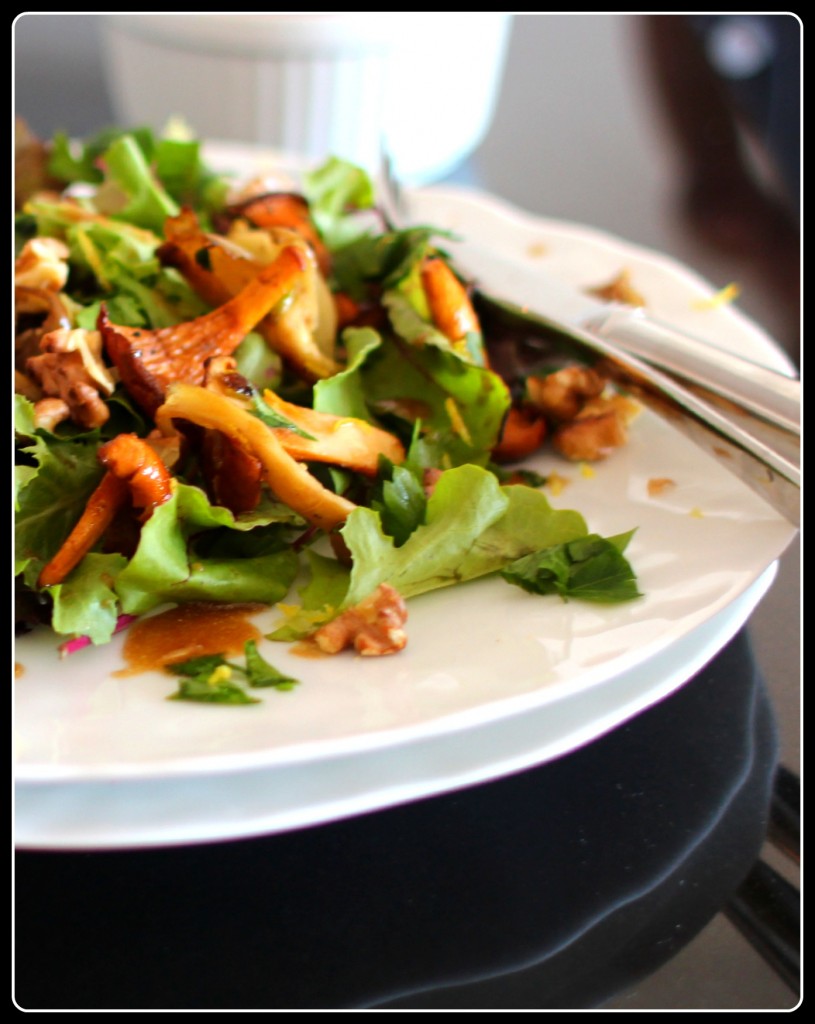 So what do I do when traveling? I have some healthy munchin's in my bag so I can eat when I feel like it not when they tell me. Some roasted almonds, some delicious fibrous crackers, some fresh fruit…
And I have found the solution to (in)sanity on my last 14hour plane trip. Fourteen hours… It's massive to keep yourself entertained. I have never been so happy to see Jamie Oliver shows! The guy cracked me up. His little laugh is very contagious. Especially the one where he discovers ROTTEN herring being a delicacy in Stockholm (see below or this link).

His energy is unstoppable. I always feel like he is so enthusiastic about things, you can't not try it. I feasted with (or of?) my eyes for fourteen hours. Although I don't know if that brought me to sanity or insanity… Well I survived and whipped out this beautiful salad upon arrival.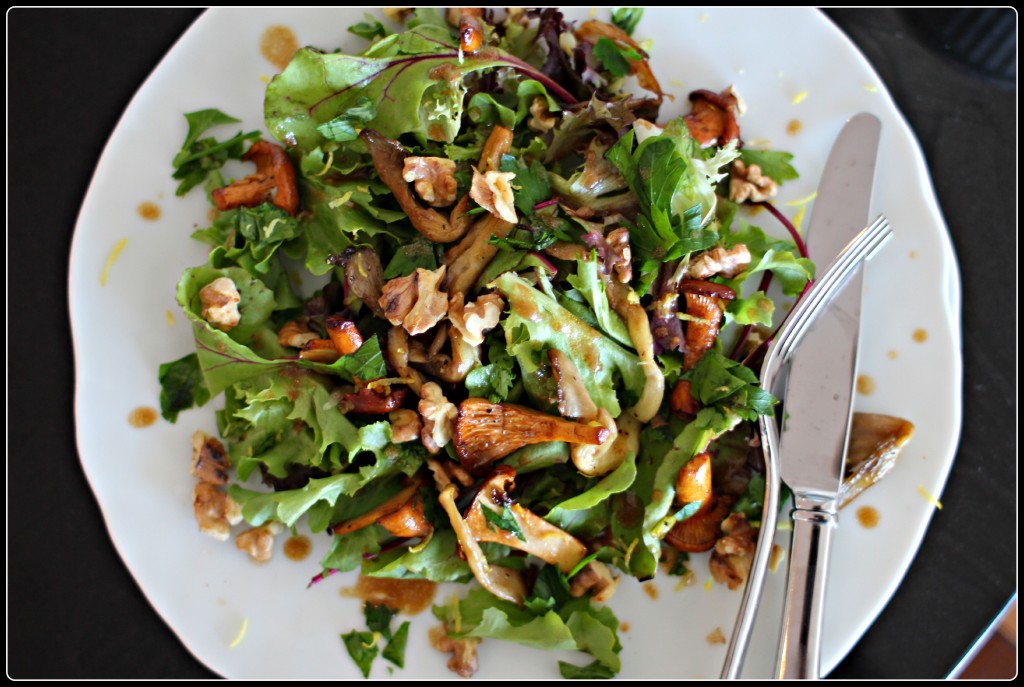 Wild mushroom salad
inspired by Jamie Oliver
serves 4
mixed green leafs
4 handfuls mixture of wild mushrooms, cleaned
1/4 cup walnuts, roasted
1 clove garlic, chopped
1 spring onion, chopped
fresh parsley, chopped
1 lemon (juice and zest)
balsamic vinegar
olive oil
salt and pepper
Get a large pan hot with olive oil, add the mushrooms, the garlic and the spring onions. Season with salt and pepper. Fry on high heat stirring well until fragrant and golden. Remove from the heat and add the juice of 1 lemon to stop the cooking process. Give it a good old stir and season to taste.
Dress your salad with balsamic vinegar and olive oil. Add the roasted mushrooms and walnuts and finish off with lemon zest and parsley. Serve with your favorite sourdough bread.