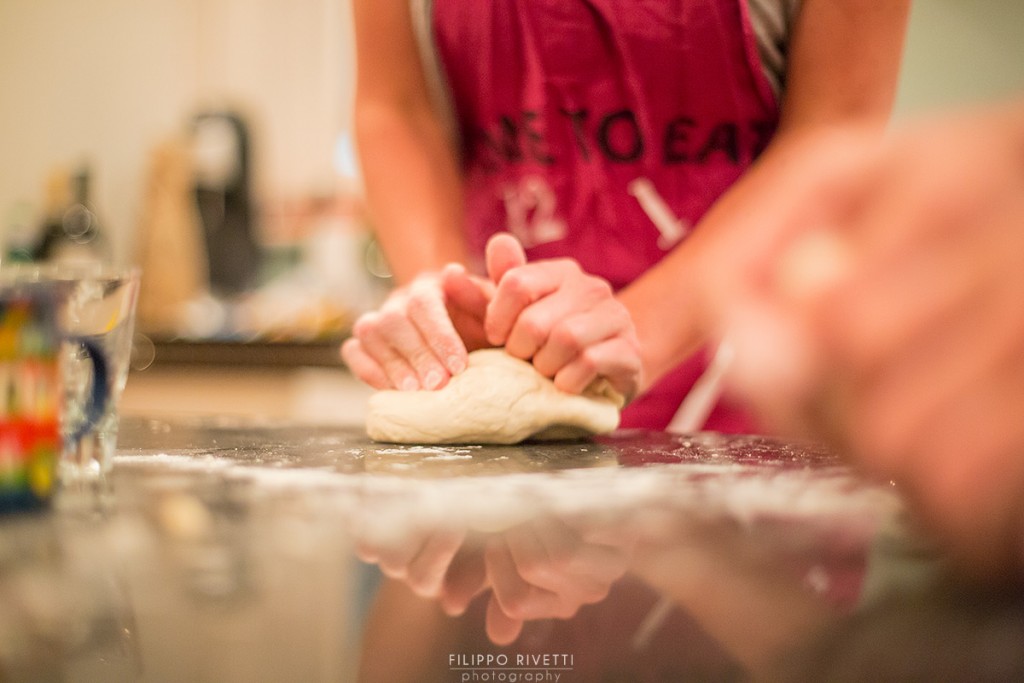 Trying to cover all corners of the world in our cooking classes we can't forget the biggest food nation in the world… Italy!
And considering Bondi got invaded by Italians in 2007, it was fairly easy getting a group of experts together to enlighten us and educate us.
But be careful what you wish for. Italians are quite particular when it comes to their food. They of course have that little bit of privilege to be a touch arrogant cause their food is one of the most loved in the world.
And maybe also one of the best (after Belgian food of course)…
We got the 'crème de la crème' for our cooking class. We had a fantastic teacher. The lovely Isabella is an amazing, brilliant cook and she was very patient with our idiocy and clumsiness.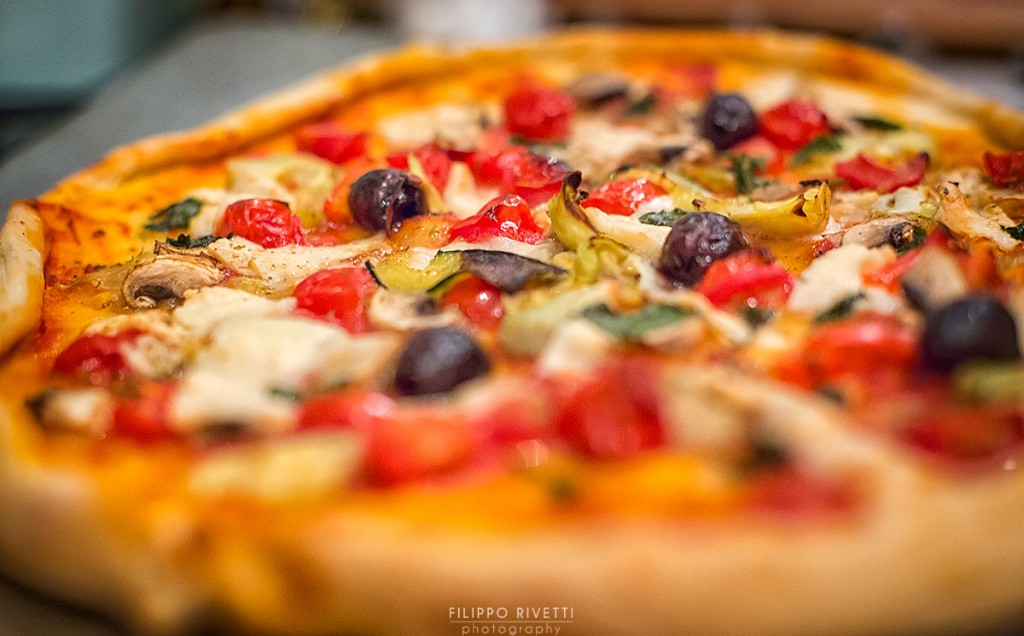 She expertly took us step for step through the whole pizza making process. It's again a little similar to sushi. It's a great thing to do with friends. Everyone can make their own pizza creations and be inspired by the toppings on display.
But uhohwww some ground rules…
The word… pizza! Apparently I have been pronouncing something non existent my whole life [piZa] is has to be [pitsa].
The toppings… Some things are assolutamente proibito (absolutely forbidden)!  Pineapple, chicken, nachos and guacamole (of course!) but apparently also garlic??? Djeezes! I love garlic 🙁
Once you manage to whinge past their rules… my god they are right! It's the most delicious thing in the world!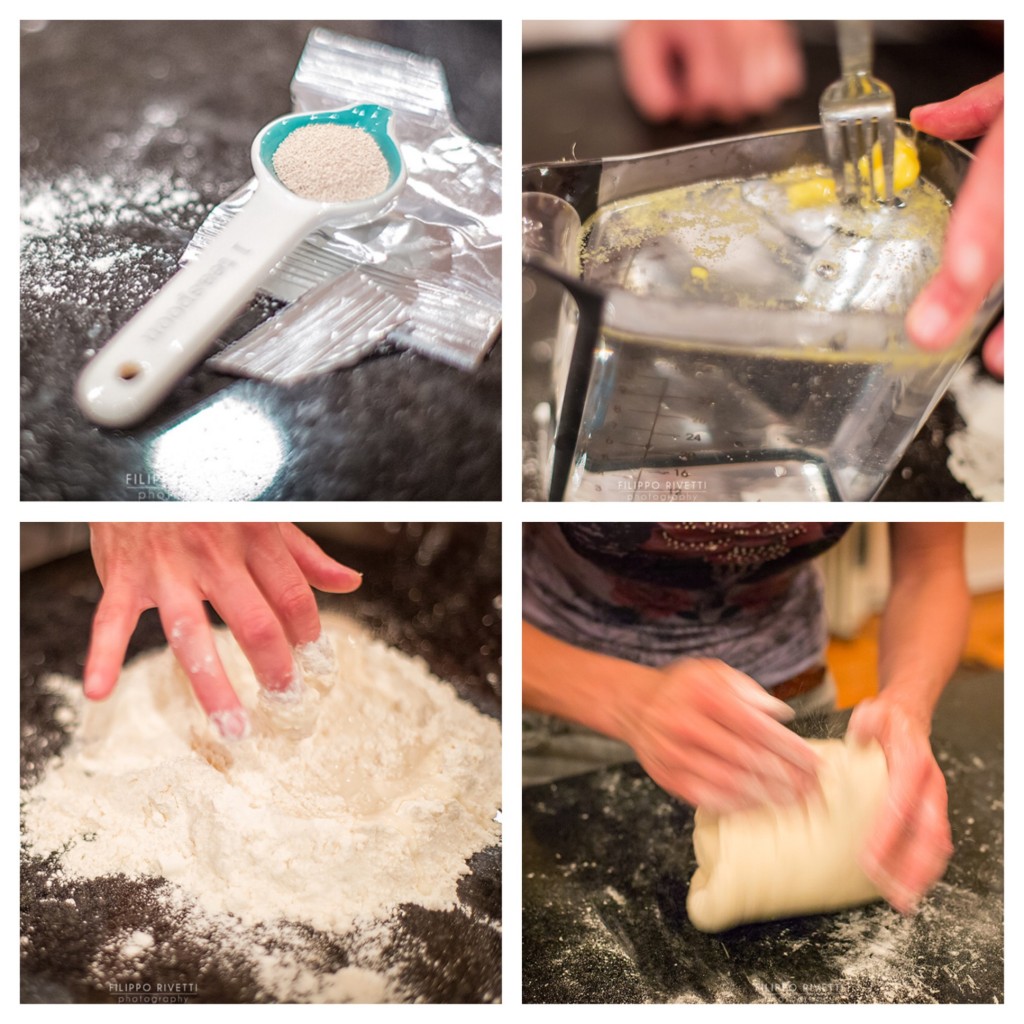 Crack yourself a beer and start kneading. A very therapeutic task to get rid of all the frustrations from a long day in the office. But don't press to hard. Isabella expertly works the dough with her hands: push and fold, push and fold, push and fold… Like magic this very light silk soft dough ball comes out of it. We have a little more difficulty getting upto her level of softness but half an hour later we are all getting close to it. Time for another beer and a laugh to let the dough rest.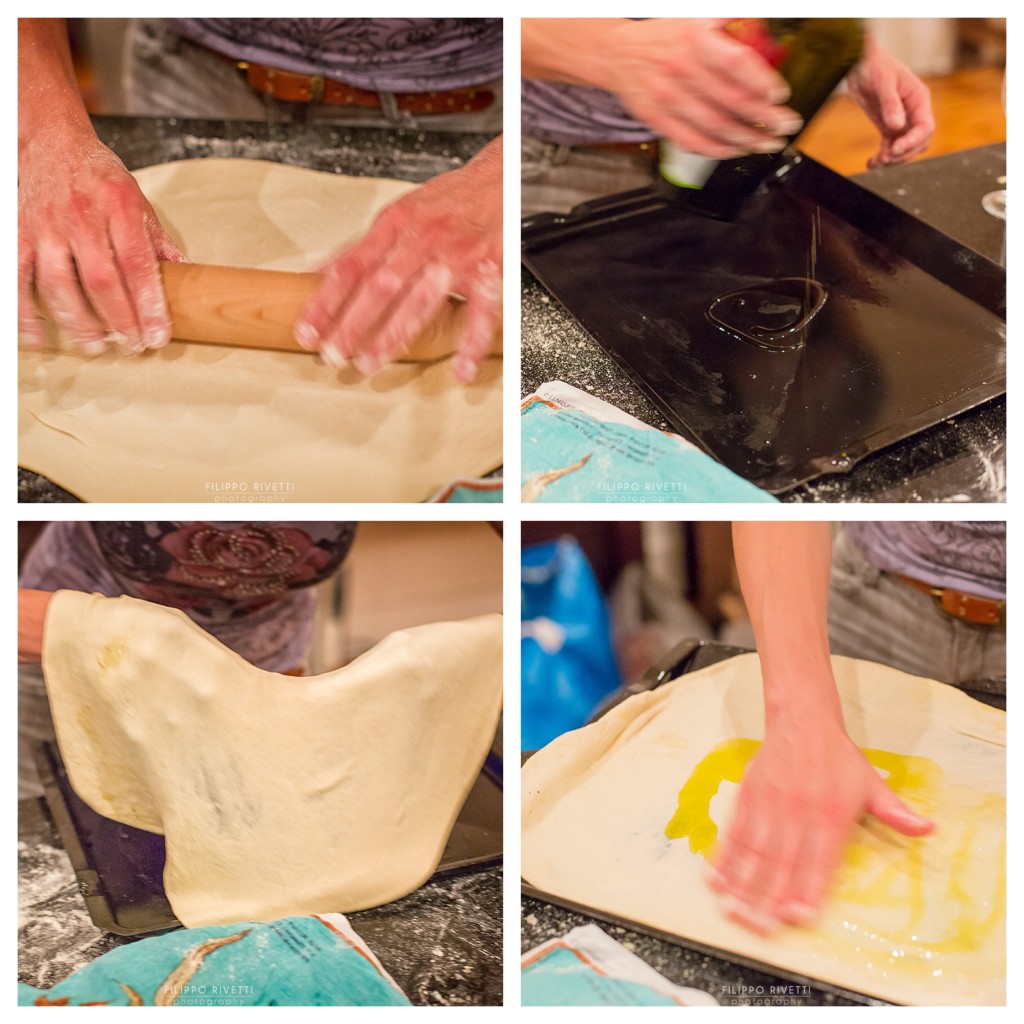 And then it's all about creativity. Basic ingredients are ready :
-tomato base "passatta di pomodoro"
-cheeses: hard mozzarella, Gorgonzola, scamorza, ricotta, parmigiano, taleggio, goat cheese…
-vegetables: mushrooms, cherry tomatoes, pears, artichokes, rocket salad, zucchini, asparagus, capsicum, basil…
-meats and other condiments: prosciutto, salame, anchovies, cooked ham, walnuts, capers, olives, truffle oil, oregano…
Just put things together as you feel like but remember…less is more! Probably no more than 2 or 3 toppings I would say.
And some things like prosciutto, basil and rocket go on top after the pizza is cooked.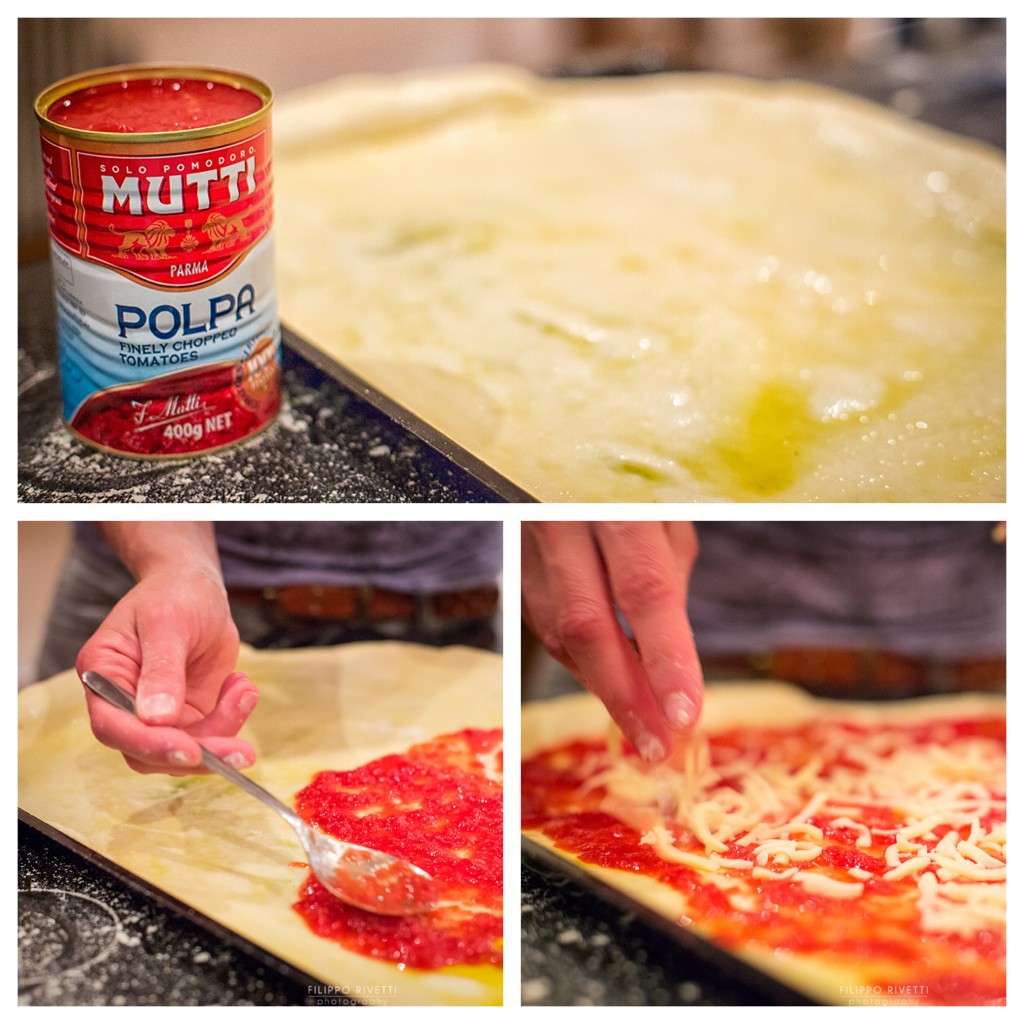 Buon appetito (which you're not allowed to say either apparently! They are weird!)
Pizza dough
By Isabella Pozzi
serves  4 people
500gr flour,
approx 300ml warm water
25gr fresh yeast or 1 sachet(7gr) dry yeast
1/2tsp salt
olive oil at the end for kneading the dough.
Make a hole in the flour and put yeast inside and gradually add water. Leave salt on the edge of the flour and just mix gradually with the rest. Salt kills yeast so you first want the yeast to be robust and nurtured with flour and water before it gets hit by the salt.
Get into a kneading rhythm, pushing and folding. You want to do this for a while to release all the nutrients for the yeast. At least ten minutes of kneading until the dough is smooth and not sticky. Add more water or flour if needed depending on the consistency.
Then pour one teaspoon of olive oil on your hand and keep kneading
Place the dough in a bowl covered by cling paper or a towel in a dry place for at least 2 hours
The dough should double in size.
Take a fist size ball of the dough, roll it out, put on an oven tray. Now add the toppings as you want, to make a basic pizza simply put olive oil, some salt and tomato passata on the dough, spread out evenly. Then finish with mozzarella and basil.
The oven should be preheated at 230°C. Cook for roughly 10 minutes, depending on the oven until golden brown.