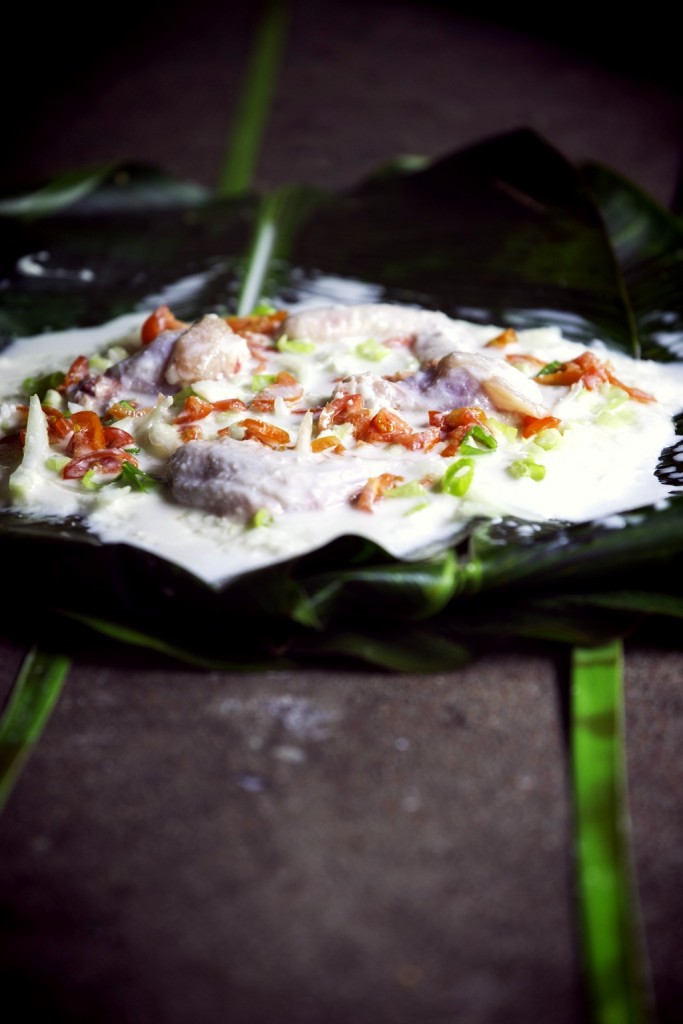 #Work hard//play hard seems to be the motto since I moved to Australia. Working in 12hour+ shifts has a lot of disadvantages but one of the perks is that sometimes you are lucky and get random blocks of days off; the best thing for a travel addict like me to do mini-escape trips! 🙂
Living on this side of the world, the Pacific Islands could not be missed of course. Back home, in Europe, the Pacific Islands are some crazy unreachable tropical paradise. Here it's almost ridiculous how easy it is to hop on a plane straight after work, bikini and thongs in your handbag and land in paradise merely a little nap later.
The options are plentiful but we went for a little of the beaten track island in Vanuatu. Everything about our mini-escape was perfect. Even though the sun wasn't on our side of the island it was in the heart of young, old, the locals and us!
Vanuatu had a tough year with cyclone Pam hitting them very hard. The category-five cyclone with winds upto 250km per hour soared through the islands leaving a devastating destruction behind them. Luckily the death toll was not that great because Vanuatu is actually used to cyclones plus their houses are built of light materials not causing as much pressure difference and dangerous debris flying around killing people. But in the Southern islands, 96 per cent of the food crops was destroyed. For a country that struggles already, a cyclone like that has a massive ripple effect destroying not only houses but also the whole socio-economic structures. Tourism, one of the main income for Vanuatu, got a big hit. Because of the cyclone numerous people cancelled their holiday and are still avoiding the region. Even the islands that didn't get hit by the cyclone suffer from this. So the bureau of tourism launched the campaing #vanuatustillsmiles to show life goes on in Vanuatu, people have rebuilt and most of all the Vanuatu spirit is still there. The smile of Vanuatu is hugely contagious and intensely heart warming! The people are generous, open-hearted and positive. It's impossible not to smile when you are in Vanuatu. Especially on our private island where we stayed the atmosphere was just genuinely happy chill. Just what I needed.
Ratua private island is a beautiful small boutique resort owned by French winemaker Marc Hénon. Stunning old Balinese and Javanese houses were brought across to build the resort in an amazing setting. All profits of Ratua Private Island Resort directly go to the Ratua Foundation! Its goal is to improve the education conditions of the Children in Vanuatu by supplying them with schools, books, infrastructure, water and electricity networks. A beautiful philantrophic project to give yourself a feel good feeling about your holiday as well.
The staff at Ratua are locals to ensure sustainability. So I couldn't control myself from asking them all about the culture and the food (bien sûr!) of Vanuatu.
They set up a little private cooking class for us and made the traditional dish of Vanuatu: Lap Lap. Very interesting and new, it sort of tasted a little bit like a tropical hearty cake. It basically consists of a grated root such as yam, taro or manioc topped with some vegetables, fish, pork or chicken and coconut milk.
It is then wrapped in banana leaves and traditionally cooked in underground ovens. The root vegetable base turns into this beautiful steamed cake infused with the flavours you put on top. Although we felt that our version was a little bit bland we still loved it. They told me that in Vanuatu sometimes the plain vegetable version is served as a side dish with some grilled fish or slow roasted pork and that's probably how I would prefer it. Basically there are endless combinations and it's a fun dish to make. I will most definitely try it again this summer in Sydney to bring back the smile of Vanuatu at home!
Lap Lap by the lovely ladies at Ratua Private Island
Serves 4
4 large squares banana leaf
½ taro, grated
1 cups coconut milk
1 handful chopped onions
1 handful chopped spring onions
1 handful chopped tomatoes, deseeded
1 handful chopped pieces of chicken
5 cups grated taro
11/2 cups coconut milk
salt and pepper
Cut long strips of banana leaves as ties, lie them in a square fashion and spread out the banana leaves overlapping each other on top. Coat the base with a little bit of coconut milk to avoid sticking.
Poor the grated taro carefully on top of the leaves, sprinkle chopped vegetables and chicken on top. Season with salt and pepper. Finish off with pooring over heated up coconut milk.
Close the banana leaves like a packet and tie together. Bake in a hot oven 180°C for 25-35 minutes.
all pictures by Filippo Rivetti