What does one cook when views are as stunning as this…?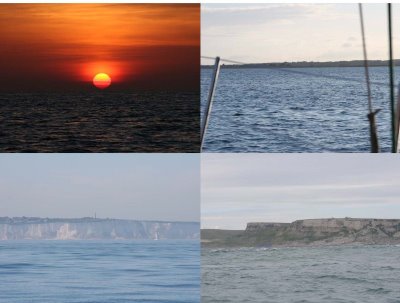 This post is written from the wonderful southwest coast of England.
We are sailing our 39 year old boat up to Irelands' rugged Atlantic Ocean coast.

We left the port of Zeebrugge, Belgium at 2 in the morning on Tuesday. After embracing the cold dawn, the first watch was lucky enough to enjoy a dramatic sunrise…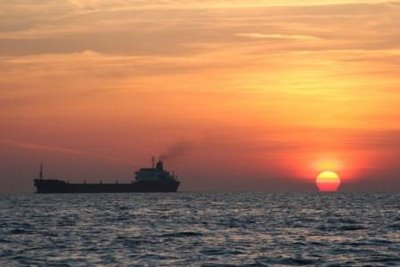 Twelve hours later the cold morning is long forgotten and Dover arises like a fata morgana in front of us…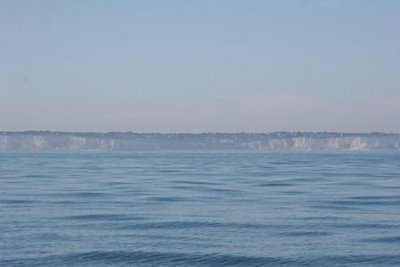 Next day more striking views of the Solent and the Beaulieu River… (Isle of Wight, UK)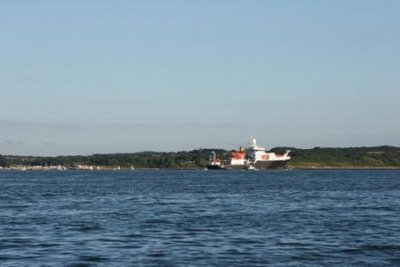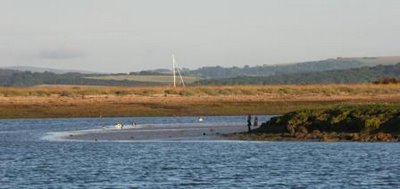 What to make after endless hours at sea? What to make when the sun is setting and the cold is rising?
Steak flambé au Whisky with ratatouille and roasted potatoes is our absolute favorite. Famished hardened seamen will melt for this feast every time!
We have this wonderful butcher in our hometown; we can't really live without them… Especially we can't face the North Sea without them… We can't face the cold weather without them… And more importantly snobbishly and prejudged we turn up our noses to all supermarket meat. (Patience! An upcoming post will be entirely devoted to this holy grail of butchers!)

So before leaving for our summer cruise we stock up. Steaks, minced meat, sausages, bacon… are vacuum packed and stacked in the tiny boat fridge.

After countless hours at sea, with the cold wind blowing, we get out one of those succulent steaks. Firing it up with some whisky gives it a rustic taste to die for! Some whisky lovers might go beserk knowing we only use the best… Glenfiddich. But top quality meat needs high end whisky; alas such are the laws of nature!
Ratatouille is an all-round dish on board. You only need one pot on the hob. Chuck in there whatever vegetables you have. Just don't forget the key ingredients: tomatoes (fresh or canned) and chili of course! It's your perfect sauce/side course with lots of heat to accompany any kind of dish.
Soon affectionate tempting smells arise from the galley, gin tonics are flowing and all coldness is forgotten. We realize the long hours out at sea were all worth it…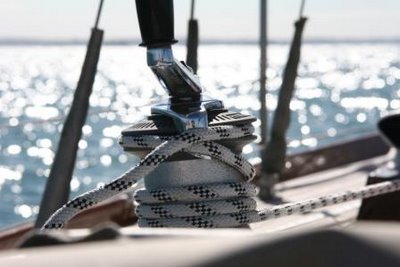 Steak flambé au Whisky with Ratatouille and Roast Potatoes
Serves 6

1kg good quality steak, entrecote
1 shot whisky (Glenfiddich if approved by bystanders)
1 onion roughly chopped
2 cloves of garlic
1 chili pepper
5 tomatoes or 1 tin canned tomatoes
Zucchini, eggplant, carrots… (any selection of vegetables you have in house will do) roughly chopped.
6 potatoes (or more…)
Black pepper
Sea salt
Herbes de Provence
Olive oil
A big spoon of butter
Rub the potatoes with sea salt, pepper, herbes de Provence and some olive oil. Place them in an ovenproof dish cover with aluminum foil and put in the oven on the highest heat for about an hour and a half. (If you want to speed it up, cook them first al dente and pop them in the oven for the last 20 min.)
Get your steak out of the fridge and let it rest on the counter while you prepare the ratatouille.
Fry the onion and garlic slowly in some olive oil; until fragrant smells start to evaporate. Add the red pepper and tomatoes. Let it simmer for 10 min. Add the vegetables and let it simmer for another half hour.
Generously season the steak with salt and pepper. Get a frying pan hot, add the butter. Just before the butter turns brown; when the butter is spattering and cracking like fireworks, put your steak in the pan and fry for 5 minutes on both sides. When the steak is cooked to your likening add the shot of whisky and flame everything (except your own hair)!
No fancy plating needed, these hungry sailors will not wait any longer.
Get the steak on a cutting board and give to the most rugged sailor for cutting. Add some water to your frying pan to make some whisky gravy.
Put everything on the table and dig in!