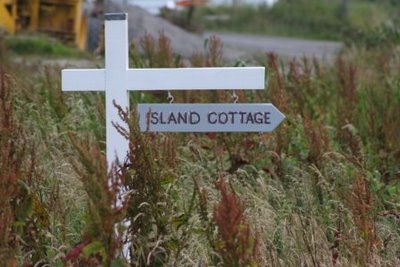 We have faced storms, we have faced undying rain, we have faced bitter cold and we have faced endless sea while crossing over from Falmouth, UK to Kinsale, Ireland…until we had no more energy to give. But if we had known that in the end we would get a dinner at Island Cottage as a reward… We might have endured even more!

Because Island Cottage is my (and I think anybody who loves dining and food) dream restaurant. It's delicious, it's marvelous, it's intimate and it's an inimitable location in an exclusive setting… it's anything I have ever looked for in a restaurant!

After our 30 hour crossing we arrive tired and drained in Kinsale, Ireland. A good night sleep cures us completely.

Next morning we wake up to discover that Ireland is actually t-shirt-no-sweater-required warm…In comparison to Cornwall this is a nice upgrade. In optimistic spirits the captain and his first mate discover this new found land and her shops.
A jam-packed bookshop is something we always fall for. Long never-ending hours at sea turn into fairytale rides with a good book.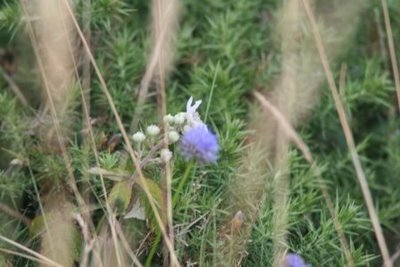 I let my eyes wander around the tourist guides of Ireland. The Bridgestone guide, 100 best restaurants in Ireland cries out to me. I quickly scan out our upcoming sailing area and my eyes fall upon the Island Cottage …"Let us praise one of the chefs who first had the gall to offer a limited template of choice in order to maintain the highest standards."…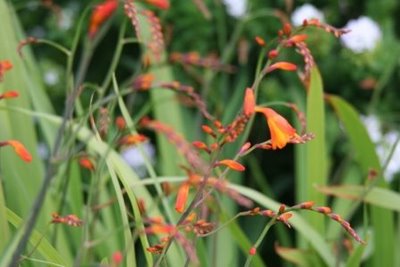 I immediately pick up my phone and call in for a booking. Booking comes with a how-to guide on the restaurant. The hostess explains us that the menu is set, we are expected at quarter past 8. The menu will be read out to us, we can enjoy a glass of wine, a walk in the garden, or a discovery of the gallery (the chef is also a successful painter). At quarter to nine we will be seated and we can start our feast!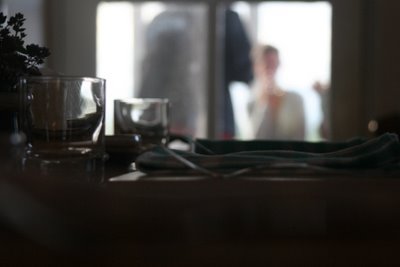 Tricky navigation between (invisible) rocks and conspicuous islands leads us to our entirely deserted anchorage place in front of this magical Hare Island, County Cork, Ireland.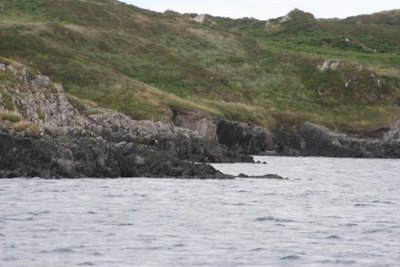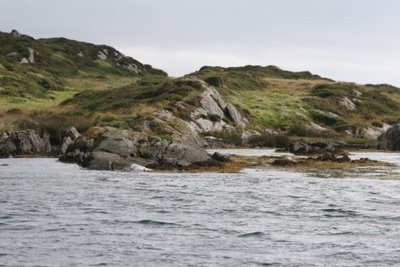 A ferry brings landlubbers from mainland to island. But a quick phone call and a smile guarantee us a safe and dry transportation mode from our boat to the quay.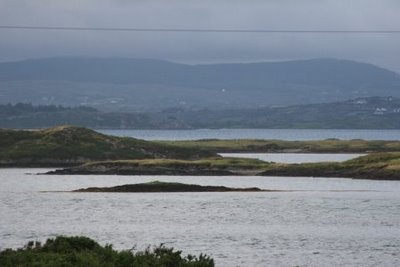 A 10 minute walk into the islands countryside leads us to a delightful petite solitary cottage.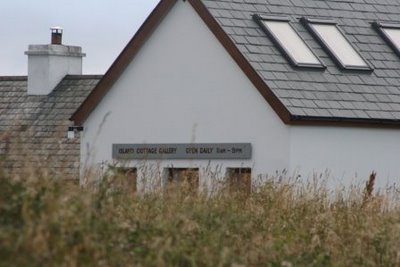 John Desmond and Ellmary Fenton set up house here in 1989. Both of them are originally from County Cork. They left home in 1971 to reside mostly in France and its haut cuisine. John Desmond trained as a chef in well known restaurants such as the Ritz and the Taillevent in Paris. Next he flourishes even more as Professeur de Cuisine in the Ecole de cuisine La Varenne Paris and later in his own business.
Ellmary Fenton discovers the world through hotel management.
They both fit their part perfectly.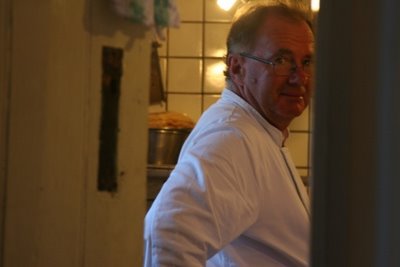 John Desmond has the physique and grandeur of a born 'chef-painter-teacher'. His friendly eyes sparkle at his guests. His warm big hands hint both the cooking and the painting part.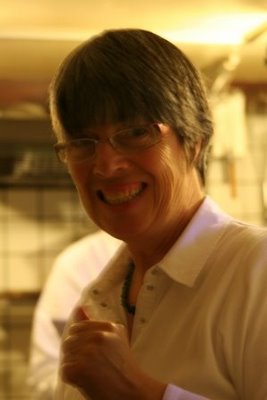 Ellmary Fenton is your faultless hostess. She holds her floor together like a well oiled machine.
Tonight we start off with a medley of roasted vegetables and homemade brown bread.
Carrots, zucchini and mushrooms are cooked tenderly al dente with a delicious creamy jus de champignon sauce to hold it all together. The bread has the perfect crust and great taste. Plates are finger licked!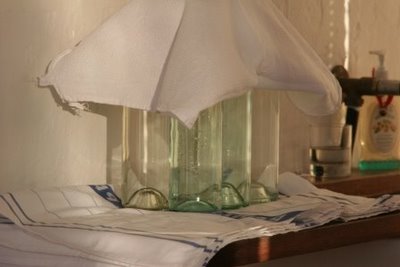 Next up is a slow roast of duck leg with cracked black pepper, roasted rosemary potatoes and a salsa. The duck is succulent! Crispy skin and silky tender meat melt in our mouths. The potatoes are equally as luscious. The cucumber, apple and tomato salsa raise some questions. We get it that some acidity and freshness is needed to cut with the richness of this dish; but perhaps a slow roasted peach or rhubarb compote might have done a better job.

Before our sweet treat a salad with fennel dressing and Gubbeen cheese is served. Gubbeen cheese is made on the island itself. The cheese is good though a little bland in taste. The salad is wonderfully refreshing though a lighter, less oily dressing might have been more to our liking.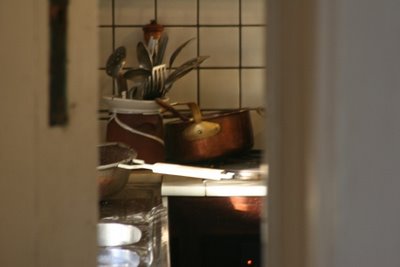 The desert is la piece de résistance. Inspired by the crêpes Roxanne in the Ritz; John whips up wafer thin crêpes with an airy lemon soufflé and raspberry coulis to die for!
It's the superb ending of this enthralling evening. Only laughter, praise and gratitude is echoed through the hills of Hare Island when 22 blissful guests walk back.