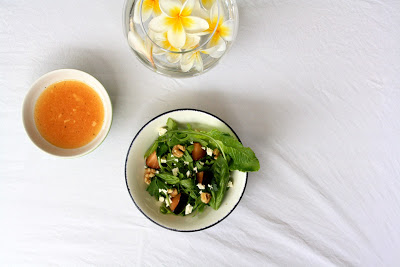 Mmm lingering temperatures, beach walks, afternoon swim, flipflops, twilight sailing, al fresco dining, a glass of Rosé, after dinner drinks on the patio…
I left the cheese fondues, raclettes, mittens, big boots, scarfs, michelin jackets, bold red wines and rich stews behind…
2 suitcases 34.9kg (each) and myself left on 4thof January and moved from -16 to +46. 
That's right The Hidden Glasshouse has moved down under to turn the world down side up!
It's going to be a fantastic adventure. Correction it already is! 
Sydney is a fantastic city!
Mind blowing views. The Opera House is absolutely stunning. Whenever I see it, a warm tingly vibe goes through my stomach. 
Whether it's on your first day on the water, early in the morning on the way to work, during a sunset stroll to decompress from stress at work, under the stars or from my brand new apartment (!)… No matter what it just fills you up with pride, joy and energy. 
And I haven't even mentioned yet the dramatic backdrop by the Harbour Bridge. Sydney Opera House and the Harbour Bridge dance in symphony through day and night and since January 5 through my daily life!
Just 3 bullet points on the first couple of weeks and then it's time to get to the cooking!
Apartment hunting is a great way of discovering the city but its energy draining. I'm very happy I found a wonderful place in the end.

Work is a real challenger, read stress factor, but the crew is fantastic

Australians couldn't be more laid back even Finding Nemo's turtles can't top them
Right … down to business.
I know it might be very hard for the Europeans and their Siberian winter to wrap their head around but with this tropical setting there's only one item on the menu that tempts me. 
And I couldn't have ended up better on this side of the world. Or as the Flemish saying goes… "I landed with my ass in the butter". 
You see thanks to a friend I didn't end up in some dodgy motel for my first couple of weeks. Â 
No no, I ended up with the most wonderful warm people in a fantastic house. 
Not only did they take me out sailing in Sydney Harbour on my first day in Sydney (the best thing by the way to get over your emotional roller coaster jet lag). 
They also love salads and make fantastic combos. 
You see a salad in my opinion is one of the hardest things to make in the kitchen. 
By this I mean a great cracking salad. 
It requires nurture, tender loving care. You have to build it up gradually… Carefully picking your leaves, sprinkling your toppings tenderly, fine tuning your dressing…
In the past few weeks I have learned a couple of salad things from friends new and old. 
I'm proud to say one of my best friends calls herself the salad lady righteously. She whipped out an absolute divine salad on New Year's Eve. (A memorable royal ball that I still think of everyday)
Her secret, she says, is the dressing. That's the key to success. And I agree a delicate dressing complementing the flavours of your dish is what makes it or breaks it. It involves dedication, knowledge and especially tasting. You want zest and tang (vinegar) balanced by silky smoothness (oil) finished of with a hint of spice. 
From my current hostess I learned fresh fresh fresh!
She gets these crisp green salad leaves, combines it with whatever is in season, in season, in season. She makes lovely combinations of textures. She adds some deliciously roasted sweet potato's for instance or freshly cooked crisp corn.
She puts a lovely pork chop on the side from the barbecue, a refreshing mango salsa and ready to go.  Did I mention my host is a barbecue master? That right! I landed with my ass in the butter!
I want to thank them. They have been a great support in the start of my adventure. Making the long work hours a walk in the park. Spoiling me with wonderful dinners and comforting company. 
Oh and one last thing! They have a gorgeous frangipani tree in their front lawn. Can you imagine the beautiful perfume that greets you every morning? Absolutely heaven!
Cracking salad with grapefruit dressing
Inspired by Nathalie Rubiano and Averill Chase
¼ red onion finely chopped
2 tablespoons of rice vinegar
Basically add anything you want.
Just as long as you make sure the ingredients are top quality, especially your salad leaves.
Mixed salad leaves (fresh, not prepacked stuff!)
Fresh basil leaves, roughly chopped
Fresh parsley leaves, roughly chopped
1 red bell pepper chopped
1 plum, mango, peach, apple…
Make your dressing a little bit ahead of time so it can marinate.
Combine all the ingredients. The olive oil quantity should be at least 1/4thof your acidity ingredients (grapefruit and rice vinegar). The seasoning really depends on your preferences. The key is tasting and fine-tuning. This is why a salad is so hard to make (or easy). There is no science for it, just intuition.
Next prepare the salad. Give your leaves a good rinse and dry them in a salad spinner. If you don't have that simply put them in a pillow case and spin around (outside). Put them in a big bowl.
Sprinkle whatever other ingredients you have on top.
Only add the dressing at the very last minute otherwise the acidity and oil will cook your salad leaves and you end up with a disgusting soggy dish.