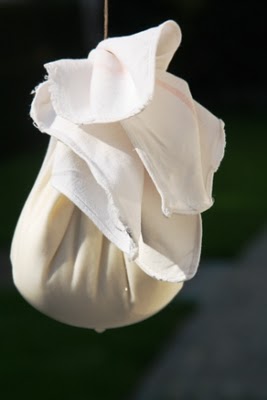 Ever tried yoghurt that's so intense so concentrated it's almost like a goat cheese?
What if that creamy rich delicious yoghurt was created by your own hands?
What if you marinated it with fragrant herbs and a delicious olive oil?
Mmm I would say you will have some very enthousiastic guests to entertain!
Hangop literally translated means: "hang it".
It's my darling latest discovery. Because it's just one of those things where the only rule is… there are no rules! And free-riding is definitely my thing. The world has too many regulations, restrictions and stipulations already.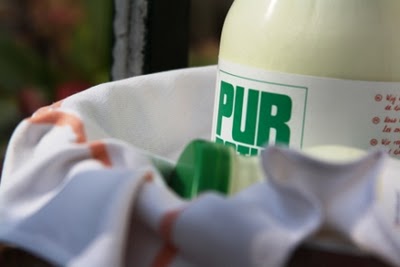 You go to your local dairy farmer and ask some plain yoghurt. Take a tea towel and hang it! That's exactly how simple it is!
Depending on how firm you want the texture and how rich you want it, let it drain for a couple of hours or a day (or two … although that was only cause I had completely forgotten about it). I would say at least 12 hours.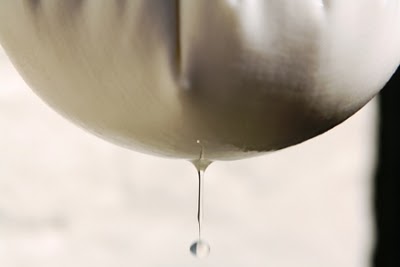 The combinations of flavours and ideas are infinite.
You can use other dairy than yoghurt such as kefir.
You can hang it in a tea towel and shape it into balls afterwards.
Or you can make all sorts of faisselles, i.e. recipients in which you drain the dairy as well as make a form out of it.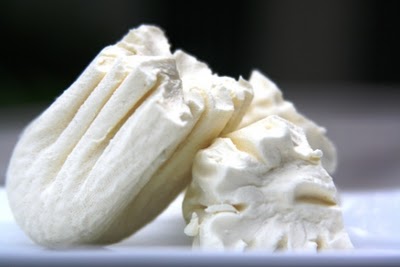 As for the marinades… I feel like I'm repeating myself…But yet again: the sky is the limit.
Preferably use a mixture of crushed dry herbs in which you can easily toss the balls. Once coated with the herbs put them in a jar, completely cover with olive oil and close the lid tightly. They will keep for a couple of weeks like that as long as they are covered completely in olive oil.
I'll give you a few of my favorite herb combinations. But in case you didn't get it yet by now… just let your imagination run wild!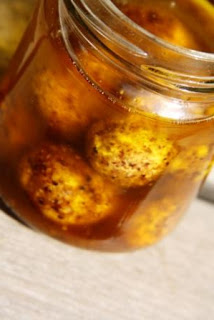 –Dukkah inspired: Crushed cumin seeds, sesame seeds, dried mint, salt, coriander seeds and black pepper
–Provencale: Herbes de Provence, dried garlic, salt and pepper
–Italian style: oregano, peperoncino, dried garlic, salt and pepper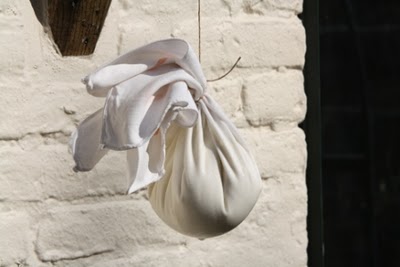 Addendum by a wonderful chef:
"Great minds….
I have used "drained" yoghurt for years in many recipes as I find that the "petit lait" dilutes the spices you add to the yoghurt. My "technique" does not look as pretty as yours (see attached picture) and is perhaps less efficient, but it allows you to leave the yoghurt to drain in the fridge without turning it into a mess. And I agree : the drained yoghurt is at its best when forgotten for two days. I also use it for breakfast drizzled with honey. Yummy!
Big hug.
Flo"