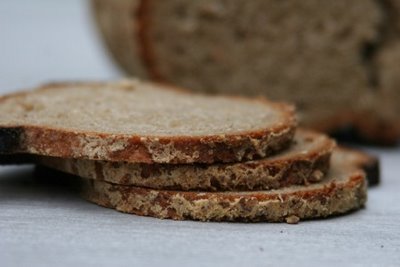 This is it!
Not only did I start my very own foodblog just last June… Today I'm also taking part for the first time ever in a foodblog event!
I'm super excited. When I saw Apple Pie, Patis & Pâté her theme for bread baking day I immediately jumped into my kitchen.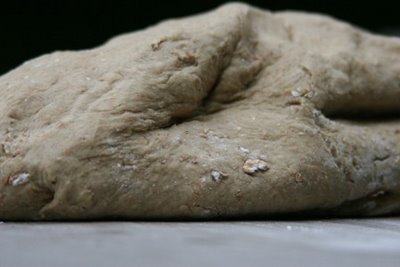 Making bread is essential for me.
When I was growing up, it was with the best bread in the world! My grandfather brought this bread from a tiny farmhouse deeply hidden in the Flemish Ardennes.
Every two months he would come to our house to stack up our freezer with bread that came straight out of the oven.
The place where he bought the bread was not your classic bakery; it was the living room of this grumpy old couple. They had a classic stone oven and to sustain their retirement they would just make this marvelous bread!
Sadly enough they closed shop ten years ago…

Ever since, I have been in search of this perfect bread; trying to obtain anything that's even remotely resembling. Bread from a normal bakery tastes like cardboard paper compared to theirs.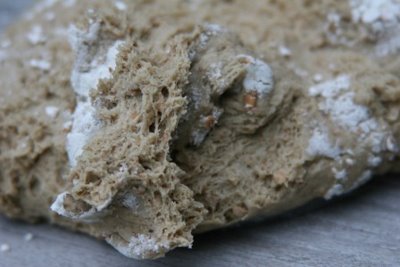 So now I try to make our daily bread myself. With all the goodness and healthiness of fibers and whole grain these days, i mostly stick to brown bread. Although my mystical childhood bread was white… Being health conscious and more importantly scale conscious…whole grain it is!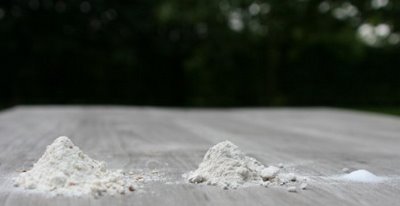 Rye is a wonderful grain. It's full of healthy fibers (about 8g fibers/100g flour). It's rich in carbohydrates, has a little bit of proteins and contains potassium and vitamin B.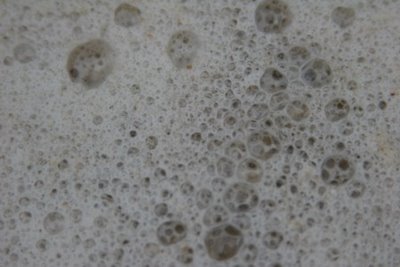 Rye flour is a lot closer grained and heavier than wheat and it has little elasticity. This is why most of the time when they make rye bread they use a sourdough for aeration because the yeast is not strong enough.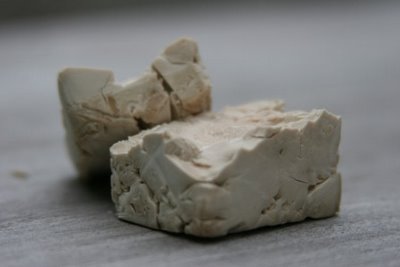 But I believe by using fresh yeast and sparkling water you create enough power to turn the dense rye flour into light airy dough. Dissolve your yeast in tepid water with some kind of sugar to make sure it has enough food and you can forget the whole hassle of sourdough. Plus by mixing the rye flour with just a little semi-whole grain wheat flour, the whole thing is a pretty safe bet!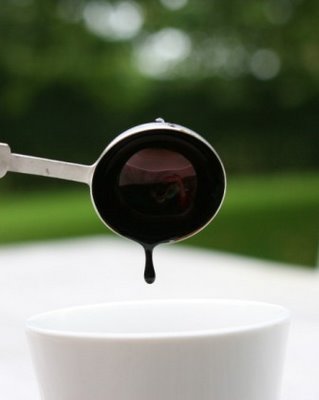 Using black syrup as sugar source, gives a nice deep dark golden color to your bread and a unique and delicious taste!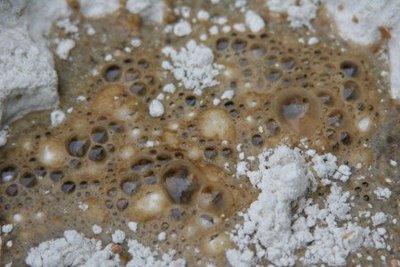 All these things together make this rye bread super yummy and therefore a perfect candidate for my first foodblog event!
Plus I did promise you guys on a previous post I would make this bread for you (rye bread crostini with maatjes and horseradish dressing).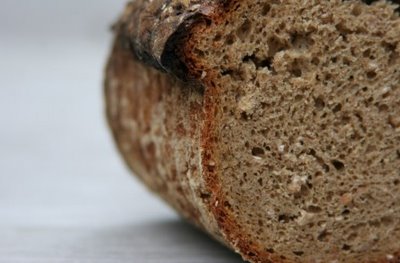 Rye Bread
350g Rye flour
150g wheat flour semi-whole grain (80%)
15g yeast
1 tablespoon black syrup
12g salt
150ml tepid water
150ml sparkling water
Mix flours, make a hole in the middle.
Dissolve yeast and syrup in the tepid water.
Pour mixture into hole and slowly incorporate the flour until a wet paste is obtained. Let is rest for 30-45min.
Now add sparkling water and incorporate the leftover flour.
Knead the dough for 5 min until nice homogenous still sticky dough is obtained.
Let is rise for 45min.
Knock out the air and shape in a log. Place in a baking tin.
Let is rise again until doubled in size (30min).
Put in a preheated oven of 210°C for 40 min.
Let it cool on a cooling rack.
I usually can't wait and devour it warm with ice cold salted butter!