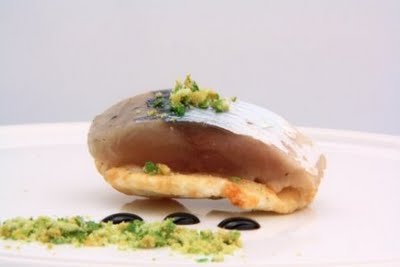 So what is the ultimate sushi for a sushi lover like moi?
Sushi from Nobu? Mmm… no, overrated!
Sushi from a tiny Japanese restaurant hidden away in frantic New York. One that can only be found by fellow countrymen? Perhaps…
But above all the ultimate sushi for me is from a fish so fresh it hasn't gone into "rigor mortis" yet. A fish caught by our own line. A fish I degutted myself.
So here is what you do…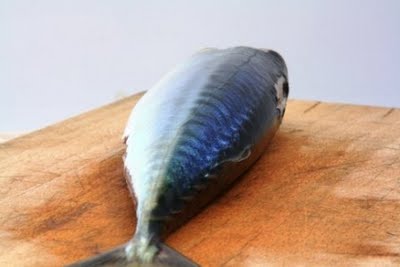 You're sailing along peacefully, wind is dropping and so is the boat speed. Sun is out, as everybody is enjoying an ice cold white wine and an oyster of course (we are still in Bretagne), why not get out a line?!
Next thing you know… ça mort! (They bite). Pull the line back in and there you have it a beautiful mackerel jumping around in the cockpit. Clean it (not for the squeamish!)
Just get out some soy sauce, some wasabi and a few chopsticks and there you have my ultimate sushi! That's the best sushi ever maaan!
Or you can be a little more patient. In Japanese restaurant they serve mackerel or what they call 'saba', cured in salt and then washed with rice vinegar. Because they agree mackerel can only be eaten ultra fresh! If not cure it is the message.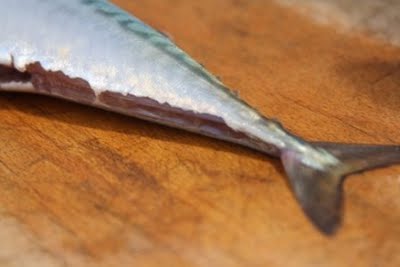 I often marinate the fish for a couple of hours. The acidity of the marinade will not only cook the outside but also dissolve the smallest bones. The big bones will practically fall out. All you are left with are beautiful tasty virgin fish fillets.
Kwintes' Marinade:
For 2 mackerels
1tablespoon of soy sauce
Juice and zest of 1 orange
Juice of 1 lemon
1 teaspoon of honey
1 small piece of freshly grated ginger
1 bunch of fresh coriander

Mix all the ingredients for the marinade.
Take two fresh mackerels, degutted and without the head and the tail and put in the marinade.
Marinade for up to 6 hours.
After marinade peel off the skin and remove the back bone.
Slice into sashimi and serve with some soy sauce and wasabi.