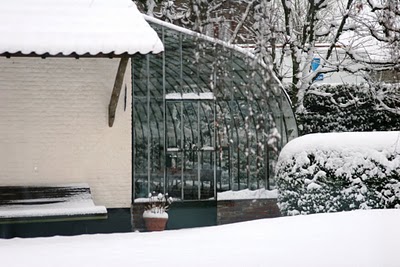 Merry Christmas everyone!
This year I feel very very festive.
Although work is crazy. Pediatrics in the winter is no joyride. Viruses and mucus are thrown at you from every direction. It's definitely not crisis for Kleenex and The Antiseptic Gel!
So work is hard. But we have snow here! Lots and lots of snow!
It's wonderful. It's so beautiful. It makes me want to… "Wipe my nose, put my new boots on and get a little warm in my heart when i think of winter…" (The beginning of Winter a song by Tori Amos… joyful).
The peacefulness which comes along with a thick layer of snow is just marvelous.
The sound of walking in the snow makes me want to "tele-transport" myself to a childhood ski holiday.
The snow is just so enchanting exotic, I love it. I feel very cheery these days!
The whole family is coming home for Christmas from every corner of the world.
As we are all big globetrotters this year, I thought I would infuse my Christmas menu with our travels.
So I present to you our Christmas Eve Dinner Menu: a worldly encounter!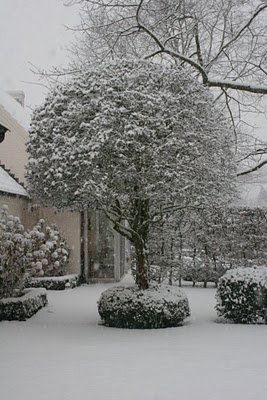 Appetizers
Six Tatsuya nigiri's finished off with the blow torch
Scallop and foie gras, spicy tuna, fatty salmon, salmon tartar Poudre des Indes, tuna tartar with Japanese mayo all just torched to form a melt in your mouth sensation.
Oysters influenced by Brittany's culinary highlights
Pierre's velouté aux huitres and Pernod by big brother
Ecumes d'huitres muscadée
Le Poivre Des Mondes
Starter
Foie Gras inspired by John Halvemaan in Amsterdam with an Italian touch.
Terrine de Foie Gras brulée with poivre de Luna
Pan seared fresh foie gras by Bruno with Aceto Balsamico Extra Vecchio from Oracabessa

Main Course
Rable de lièvre old time christmas classic from La cuisine a quatre mains, deux soeurs belges!
Hare saddleback with celery purée, cranberries and a wild mustard, cognac and cacao sauce.
Dessert
La neige de Rollinger par Ariane
Ile flottante, rhubarb and raspberry compote, pralin of hazelnuts, pistachios and nespresso.
Next week guest post by Tom Annicq for Pierre's Velouté aux huitres et Pernod.