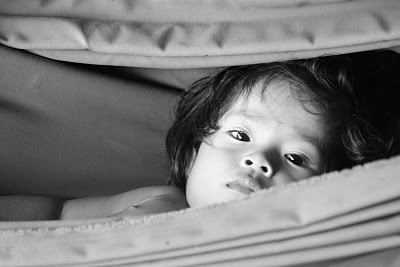 Sooasatay!
Beginning of this week, I left Langkawi behind in perfect racing conditions… 30 degrees, 18 knots of wind and refreshing clouds… Again I had my share of bad luck with AirAsia and flight connections. But after a long journey I arrive in Phnom Penh and meet my fellow students.
We get picked up by our local contact person/surgeon. He picks us up in his big jeep, pimped up by Louis Vuitton cushions and steering wheel.
He drives us through Phnom Penh, our new capital, our new habitat, our country for the coming three months.
The city passes us by like a movie. We get immediately confronted with differences and poverty.
We are there in our big jeep; outside it's like an ants nest. Motos and cyclos buzz around in every single direction. Traffic is chaotic but at the same time it's not. Everybody is in continuous movement, they don't stop, they turn if something is obstructing their way. Nobody makes sudden abrupt movements. Everything flows chaotically smooth. Motos become family cars; four to five people sit cramped up on one moto.
Everywhere are little street stalls. People are selling impossible foods, drinks, cigarettes, mobile phones… Whole families sit in their street stalls. Everything they own is on that one street cart. Kids are frolicking around on their little feet in forgotten clothes, their hairs greasy and their hands covered with dirt of their past expeditions.
Everything we see is so different from our western world. Possessions are limited; money and space are from outer space. Cleanness is not a priority; their bin is the ground next to them.
We are dropped at a ragged backpackers place somewhere in the city. And our doctor disappears again in the turmoil of the city.
We heave our (especially mine! My god 27 kilo's is way too much!) upstairs to our room, which is tiny but clean-ish.
Next some doling around, some eating and then of to bed… Next day a six hour bus ride awaits us.
The bus is shabby, scruffy and rattling. But hey, we are lucky! We have individual seats, we have air-conditioning and we have six hours of Cambodian karaoke! Very slowly we are changing our western standards and adapting them to this new world.
Stopovers are accompanied by dozens of children trying to sell fruits, fried spiders and grasshoppers. We skip the last two.
Late afternoon we arrive in the backstreets of Siem Reap. Dusty dirt road, no real buildings, people living on the side of the road and street stalls… a shocking difference from the city, and yet not so much… Same same but different!
Our backpacks are thrown out of the bus into the hands of the greedy tuktuk drivers. Except there was a fuel leak in the bus and they are now drenched in a ghastly fuel smell.
Our guesthouse tipped by our professor is fully booked as well as others recommended by our tuktuk driver. Finally again a worn out backpackers place; not the kind of thing you want as your home for six weeks. All our courage and positive energy is drained, we feel lost in this strange city, we don't want to be here!
Then we decide to call our contact person in Siem Reap, again a surgeon. He is very kind and affectionate. He asks where we are and if it's a good place. I reply a very convincing no. He says he will come to get us in 30 minutes.
Very relieved we empty our room and he takes us to our new home.
A world of difference… Clean, safe, nice… It's warm hearted and air-con cool. We can pick one of the 30 rooms. Only three guests staying at this place (including us)… We think it's 'just the thing', it's our safe haven, it's our escape, it's our home!
Next day, first day at hospital. Like I said we forget everything we have learned about normal hospital life to learn something totally different.
A personal tour by our doctor with introduction to the staff and 'man burned'.
The hospital is not one tall building. It's 'houses' spread out on a small campus. The houses are built around the central 'square' with 'kitchen'. It's full of children playing, women cooking and men hanging out in hammocks.
Hospital beds are not your standard crisp white beds; they are colourful mats, flowered sheets and the walls are dark green. Somehow all these colours don't brighten up the place. They just make it more depressing and confronting. Strange how a human mind associates certain things in certain places… in a bedroom these colourful sheets would look 60ties holiday like. In a hospital they just prove poverty to us.
Everywhere we enter, everywhere we put our flip-flop feet people gaze at us. With their big round eyes they look at us as if we are aliens. We feel intruders, we feel clumsy and we feel out of place.
The surgical block consists of three rooms, one by one basic. I'll tell you about the actual surgeries next time.
We also buy a bicycle on our first day. One of the doctors takes us on his moto to the best place in town to buy bicycles.
The bicycle is our proudest possession; it's the best thing that could happen to us. As confident owners we bike from our home to the hospital, we wave away the tuktuk drivers, we say hello to the ever so friendly locals, we laugh with the cute children.
Because no matter how much despair; people here are extremely friendly, helpful and always up for a laugh. Once they see our bike, once they know we are not regular tourists, once they know we are not customers a new world opens up with a smile.
We ride around this new home and we are growing very fond of it. From the tuk tuk driver who wants to learn more English, to our adoption mother who makes the best fried rice in the world and to the children selling books and postcards and teaching us Khmer; every single one of them is getting an unforgettable place in our hearts!
JemRiabLia

(Pictures are coming soon!!!)