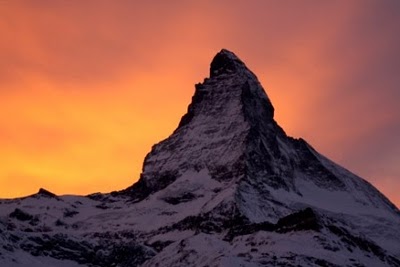 Aah it was as expected 100% pure bliss!
From lunch with hot Swedish girls to 5 courses dressed up dinners. From wasabi sorbet to fresh oranges. From back breaking jumping to hair freezing swimming. From bitter cold athletic skiing to hot early morning family yoga. From cardiac arrest raclette to bathroom floor lying cheese fondue. From the first second until the last it was a blast!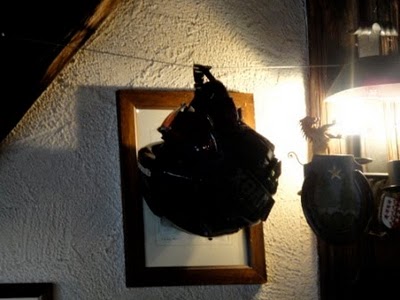 Zermatt in Switzerland is definitely a foodie heaven. But there is only one thing I want to share with you in detail.
It's the ultimate dining experience in my opinion. No other place in the world where you can do this.
I'm talking about the best slope side restaurant ever:
Zum See
. You can find this real hidden gem at 1766m above sea level in Switzerland.
It's simplicity with a twirl of sophistication and a dash of secrecy.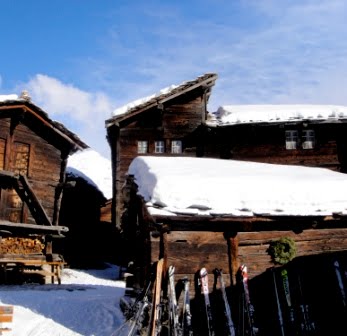 The food is simply delicious. The guests make for the sophistication: ladies, royalties and celebrities in full fur walk up from Zermatt to here or starving rugged skiers arrive graciously via the slopes. The location is indescribably sublime; a picturesque tiny tiny village above Zermatt with chalets that are over 350 years old. You can only reach it by foot, by sled or by ski!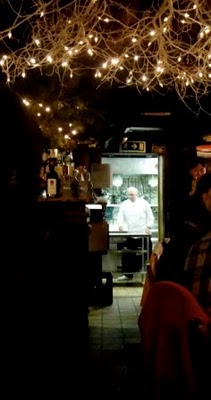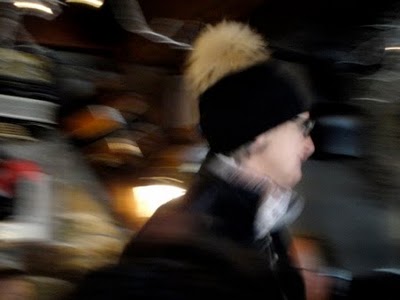 Max and Greti run this place with undeniable love and professionalism. They can seat over 150 people and this with a kitchen that's not bigger than my bedroom.
It's open every day for lunch.
And once every week, on Thursday night, they create a fairy tale dinner.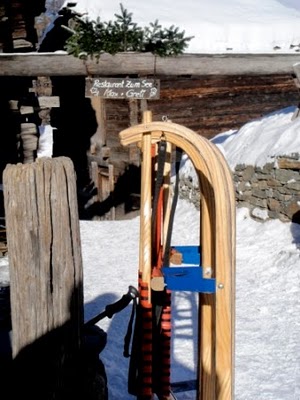 Because our hotel is even higher up in the mountains we take our sleds. In the dark of the night, with the moon guiding us, we fly down the deserted slopes.
The ever so beautiful Matterhorn makes for a dramatic background. Not even a highly ranked chick flick can beat this romantic level.
With red noses and flushed cheeks you step into the petite snug restaurant.
The candle lights, chatter and laughter are enchanting.
You are served a mixed salad for starter. The wine starts flowing and slowly your toes and fingers come back to core temperature.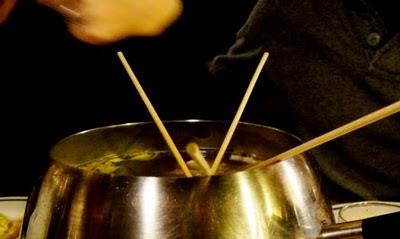 Then it's delicious Chinese fondue dining. A fragrant stock simmers in your fondue pots. You skewer a wafer thin slice of beef, veal or pork meat on your sate and little less than 30 seconds later you can savor these delicate ruffled pieces with one of the many dipping sauces. Dipping sauces include: aïoli, curry sauce, cocktail sauce and tartar sauce all homemade to perfection. Canned fruits such as lychees, pears and peaches make for a refreshing touch. Add some perfectly cooked curry rice and you're a happy healthy guest!
Again the food is uncomplicated but so tasty. And the setting is jaw dropping.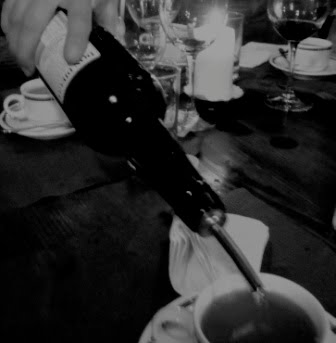 My personal favorite part of the fondue is the soup you get afterwards with a sinful gulp of sherry. Pure, fresh and full of flavor, it's the best!

For dessert a must try is their world famous millefeuille. Between layers of ultra crisp puff pastry a immoral cream is spread. Absolutely finger licking if you are a cream fan. Be sure to order even before you sit down at your table or else you might miss out on it. Or try their apricot tart, perfect balance between sweet and sour.

And like that… with red nose and flushed cheeks but this time from the heat we disappear into the night on our sleds again. We have to wait another year to have this experience again.
But it's so magical we can linger on it for at least a couple of months. And then, the second half of the year, you just dream about that upcoming spellbinding Thursday at Zum See.