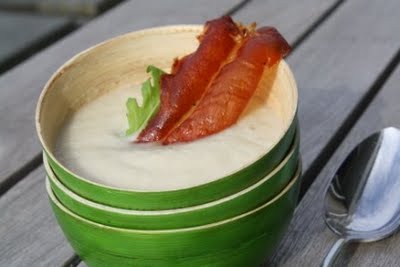 I know it's been a fricking while.
I did finally put an end to all the crazy traveling. But that doesn't mean I sat on my lazy tushy!
I moved to a brand new town. It's Brasschaat, a small village north of Antwerp, that also happens to be a tax haven for the rich Dutch people.
I started working! At last (sadly) not a student anymore. I'm a first year resident in pediatrics.
I have learned what being on call really means, what 36 hour workdays feel like (sadly hell). Or what about weekend work? You start Saturday morning and you come home Monday evening… Somebody call 911 please!
So yeah I've kept myself busy and put cooking on the slow track for a second.
But don't worry I'm here now and with all the traveling I have many ideas, recipes and projects on my to-do list!
Today I bring you a soup from my hostess in Brazil.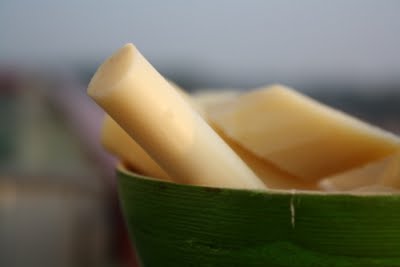 One of my favorite new foods I discovered in Brazil is palm heart.
Palm heart is a tasty vegetable. It's actually also a rare delicacy by definition because harvesting the heart of a palm tree means killing the tree. Is it me or does this heart steeling sound poetic (although dark).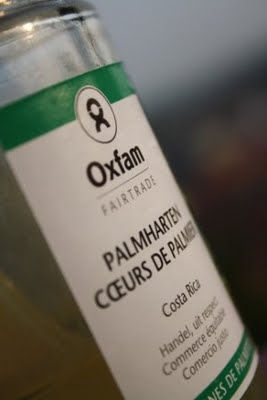 Nowadays they did find a way to cultivate it in a more sustainable and ethical way; without killing the tree. And if on the way you buy your palm hearts from Oxfam you are definitely on the right track and you can enjoy this delicacy without guilt!
Palm hearts or corrazones de palmito are great in a salad, as an appetizer or many more. But my favorite was a palmito soup.
As we are enjoying beautiful late summer days this is also perfect timing. A palmito soup is refreshing, light and slightly sour with just a touch of those cosy winter 'soup days'.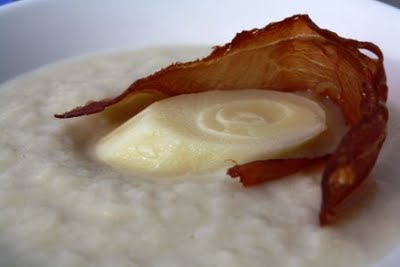 If one wanted to describe the taste of palm heart I would say it's a crossing between white asparagus and artichoke hearts. Delicious! Just try it! Plus it's very healthy because of the high fiber content and low calories.

Palm Heart Soupserves 4
inspired by the soup I tasted in Brazil from my beloved hostess Cristina
1 clove of garlic
2 shallots
1 jar of palm hearts drained and rinsed
2 glasses of white wine
500ml chicken stock
500ml water
Olive oil
Salt and pepper
50ml of cream
Heat olive oil in a large pot and add the garlic and shallots. Sweat out the onions until glazy. Add the chopped palm hearts and a pinch of salt. Fry for 5 more minutes. Add the 2 glasses of white wine and reduce. This should take about 10 minutes, making sure all the alcohol is evaporated. Add the water and stock and slowly simmer for half hour.
Mix the soup thoroughly in a blender, add a touch of cream and season to taste with salt and pepper.