This is country is mind-blowing! How how? Every time we think it can't get better it just does.
In my opinion there are 3 explanations for this. Either this country just is, either we are very lucky and found some of the best spots or our travel mood and mind are just in perfect sync. I believe it's all three of the above.
I mean choosing a magical country then doing a little research finding those hidden gems to go to and then getting everything out of it, is what makes or brakes a holiday for me. I'm just a huge fan of those of the beaten track places. And it seems my travel companion thinks the same.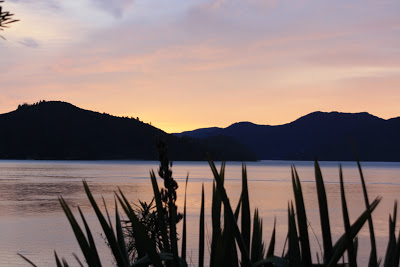 It doesn't have to be luxury. It can be back to basics. Â But still if you work as hard as you do and if you see as much misery as you do in our line of work. You just feel that settling for less is a complete waste of resources.
So, yes, I claim guilty when I say we have been pampering ourselves in New Zealand! And we only feel a smudge of guilt but we mostly, above all, enjoy it to the fullest.
So many highlights on this trip I don't know where to start.
Hopewell Lodge, Kenepuru, Marlborough Sounds, New Zealand……………! 
Oh my god location, location, location but on top of that setting, setting, setting!
Imagine beautiful sounds. Now if you are little bit like me you never really knew what sounds were until you came here. But I'm just not even going to try to describe the dramatics of dense forest mountains dropping right into deep dark crystal blue water
Or the earsplitting silence in a kayak on a gloomy rainy day with a million jellyfish around you.
Or the vastness of mountains and water when you climb to the top at sunrise.
Okay that was just the location, location, location part.
Now imagine a lodge on the edge of the water, a hot tub on the cliffs, a room with a view and … The icing on the cake… Homemade bread, Anzac cookies, cinnamon buns all crafted with love… And finish of with an impeccable fully equipped kitchen.
Now what else do you want really!?! I couldn't even get it this perfect in my dreams!
Oh right I was talking about indulging, pampering…
A place like this… so inspiring… even the laziest cook will dig in…
However considering only sixty people live in the sound (an area of roughly 290km2) you can imagine there is no store in the neighborhood to pop in for some milk, butter or wine…
So apart from feeling this fantastic energy to whip out a cool dinner you also have to be creative with what you have. Local resources, gathering and hunting… We have a mission…Â 
The concept goes beyond our wildest imagination:
-We catch our own snapper for dinner and serve it with a silky barley risotto and lemons from the garden.
We didn't really think much of the whole fishing thing but thought whilst we are floating around on the sound with our book enjoying the silence, we might as well throw out a line. Little did we know that the snappers of the sound are just as greedy as us.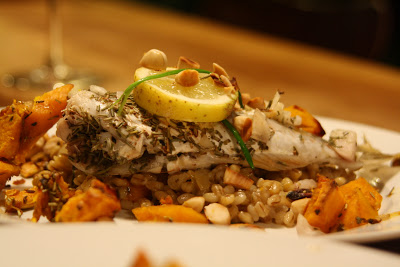 -A new friend collects wild, I repeat, wild, fresh, I repeat, fresh, oysters, I repeat, oysters for another casual dinner. It's like god himself is present amongst our soles. His wife makes a stunning creamy quinoa and kale risotto.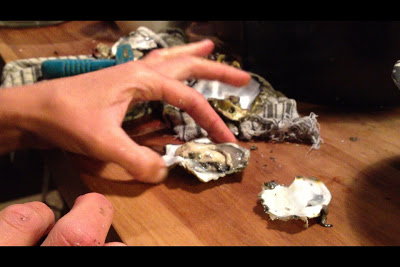 -And then of course as the day was rainy and cold and the kitchen warm and big, I felt like nesting and baking. Even though I'm not a baking girl because you have to actually measure stuff, you can't invent stuff… Well Hopewell lodge just proved the world that baking can be invented. We made lemon curd and almond yoghurt muffins of the top of our heads. And they were stunning and in for a repeat.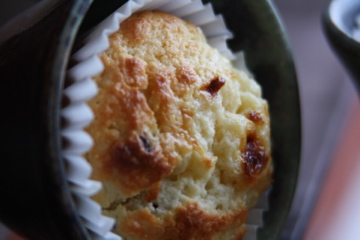 Hopewell Lodge
Lynley Perkins and Mike Clegg 
ps: coming up next part 2 Schmokinnn New Zealand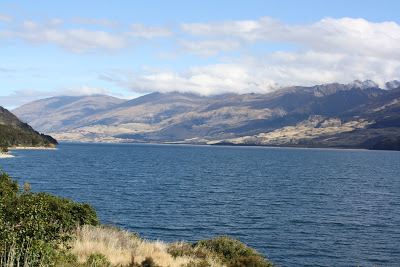 Curd and almond muffins
makes about 25 muffins
source: ariane annicq, inspiration by S.V.
1 tablespoons dark brown sugar
2 teaspoons baking powder
On a medium heat slowly bring the milk to boil. Just before boiling squeeze in 1 tablepoon of lemon juice. Let it cook for another couple of seconds until you see it curdle then set aside. 
In a large bowl combine flour, sugars, baking powder and butter to a crumble. Then add the chopped almonds and drained raisins. 
In a separate bowl thoroughly mix yoghurt and egg yolks. 
Now gently fold the yoghurt into the crumble but take care not to overmix it. Otherwise you will get chewy muffins. 
Divide the dough in muffin cups. 
Now strain the curdled milk in bowl. Discard the whey. Mix the curdle with another 2 tablespoons of lemon juice and lemon zest. Spoon some curd on top of the muffin.
Bake in a preheated oven of 180°C for 30 min or until dark golden brown.