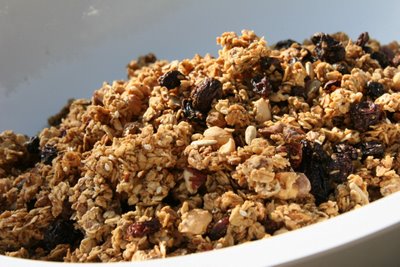 Aaah Sundays…!
I have a very tricky relationship with Sundays!
Sometimes I love them, sometimes I hate them. Sundays make Monday come dangerously close. I hate Sundays the most when they are filled with the accumulated work of the week. I used to be disgusted when we had studywork or homework on Sunday. Being on call on a Sunday is the worst day ever.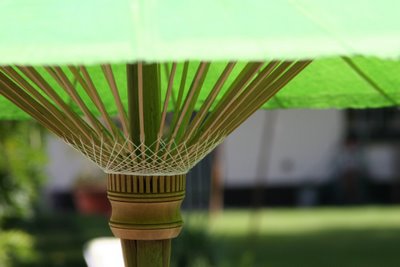 Sunday is family day… in the winter in front of the open fire with a glass of wine and a good book… in the summer with a glossy magazine and a smoothie on the sunlounger… We have this program on our national radio station (Studio Brussel) called 'Lazy Sunday'. My hairs used to rise of jealousy when i was sitting behind my piles and piles of study work. This while the DJ was putting as much stress as possible on the lazy part! A Sunday was created to sit back, relax and enjoy…

So last week i got my revenge to all worky Sundays! I did a lazy Sunday extravaganza!!!
Post-Saturday-night-partying, still in full recovery mood we brunched in deck chairs. As the icing on the cake, we were enrobed by wonderful late summer sunrays!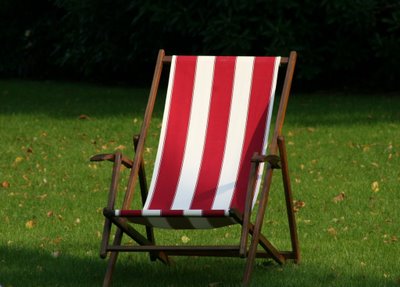 I love a brunch. It's an all you can eat festive with nothing but goodiness.
A buffet table was laid out so I, the hostess could also stick 100% percent to the lazy part.
I'm what they call a breakfast girl!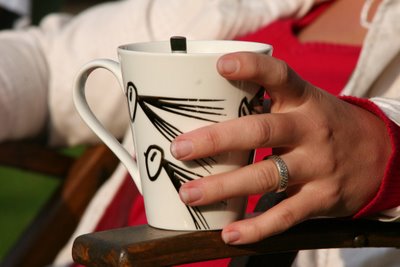 Breakfast food is the best from salty to sweet anything fits. It's light, it's fresh, it's the best! You are always hungry; your digestive system is still virgin, still intact… you really enjoy it to the fullness! After a good breakfast you can kick start your day with heaps of positive energy.
But last Sunday we didn't kick start anything we extended morning food to all day food. A little snooze in between, a chitchat with friends, a swim… and hops you are good to go for another round at the buffet!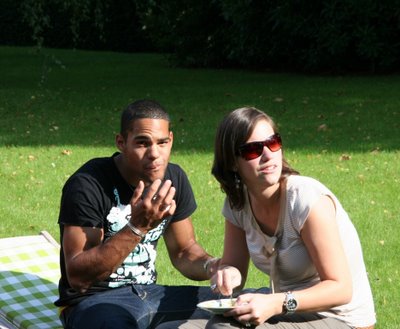 On a Sunday like that, life really seems perfect. Monday seems a distant country.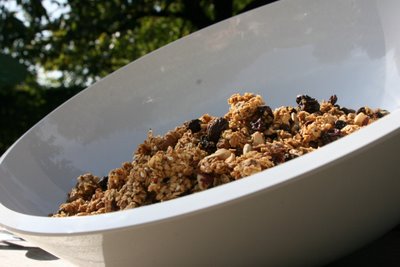 So let's go into details of my darling brunch table.
Start of with some homemade granola, fresh fruit salad and local yoghurt, then some kind of mini Danish pastries from the local bakery. This is just to warm up our body.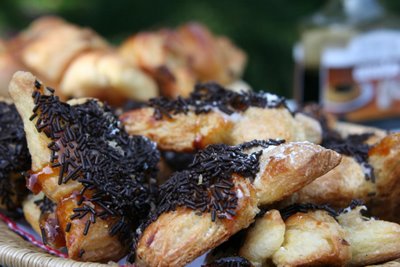 One can't say no to some real American pancakes with maple syrup. The pancake mix is from Silver Moon Bakery, New York. I have a huge stock of this delicious so easy to use mix!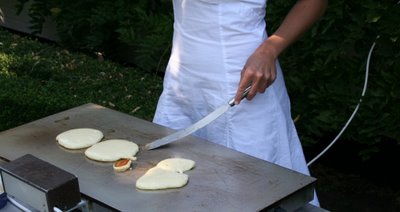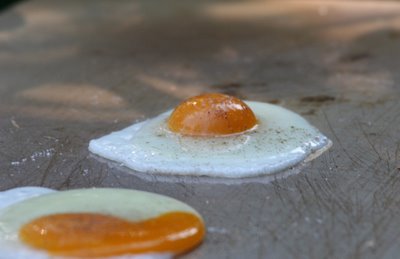 An electric hot plate, a pitcher of pancake batter, no chef… fun guaranteed! The guests make their own. They can choose size, toppings and show off there turning skills. With a glass of champagne in the hand making pancakes seems to go smoother than riding a bike! The athletes in search of their fix of protein can make their own eggs or omelets on this hot plate.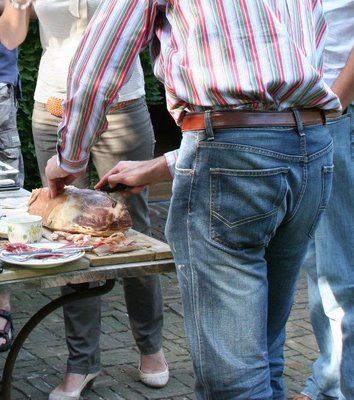 A wonderful prosciutto San Daniele and Salami at the carving station with some ultra sharp knifes makes every man feel authoritatively manly! Although a lady's finesse might be better to cut paper thin slices of prosciutto that melt in your mouth. But let's not tell them that too much!
Add homemade ciabatta, a selection of cheeses and smoked salmon and master sandwiches can be produced!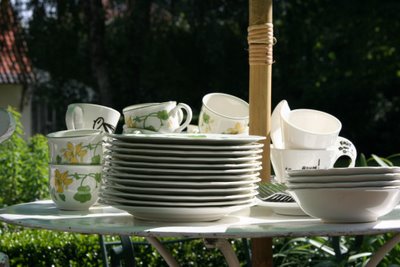 Then all that's left over is drinks. A huge pot filled with icecubes and some bottles. It's BYO (bring your own), coffee and tea but two things should always be present at a brunch… bubbles and Bloody Mary! Bloody Mary is the perfect hangover drink, the tomatoes rehydrate your dehydrated body, the vodka makes sure you stay drunk and forget your pain. And bubbles give class, style, merriness and freshness!
Homemade Granola

6 cups of rolled oats
1 cup of rolled oats crushed in a pestle and mortar
½ cup of almonds
½ cup of hazelnuts
½ cup of Brazil nuts
½ cup of walnuts
1 cup of coconut flakes
½ cup of sesame seeds and poppy seeds
½ cup of sunflower seeds
1 cup of raisins
1 ½ cup of brown sugar
¾ cup of butter
1 cup of water
1 teaspoon of salt
½ teaspoon of vanilla
¼ teaspoon of cinnamon
¼ teaspoon of mace

Let the raisins soak in warm water.
Take a big bowl and add the oats, all the nuts and all the seeds.
Put brown sugar, butter and water in microwave safe dish and melt the butter slowly in the microwave. Add the spices to this liquid.
Add the soaked raisins to the big bowl of muesli. Finally slowly incorporate the whole sugar mix into this. Do this by letting somebody slowly poor the liquid while you constantly mix with two big spoons (like adding a dressing to a salad, fatiguer la salade).